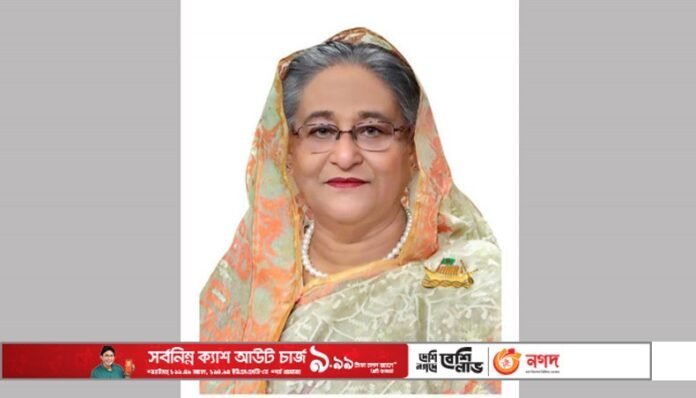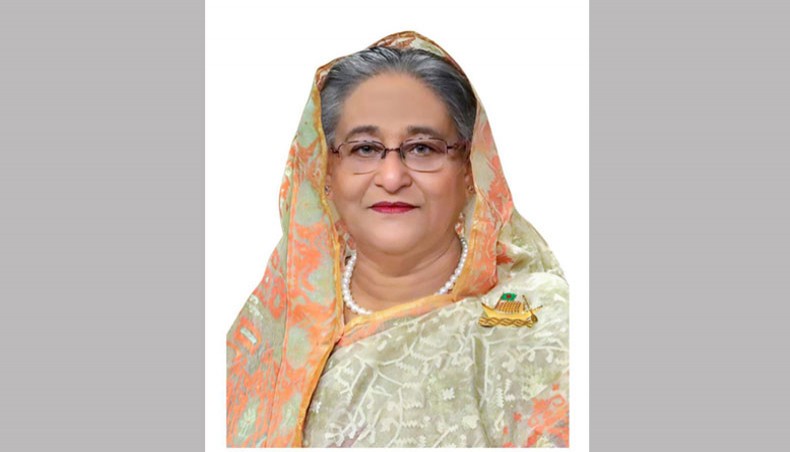 Prime Minister Sheikh Hasina on Tuesday said her government was working to reach burn treatment at upazila level across Bangladesh, urging all concerned to launch a well-planned awareness campaign about safety measures on preservation and use of flammable substances.
'We're taking measures to spread burn treatment at upazila level,' she said while opening the 6th International Conference on Plastic Surgery-2022 and 'Mujib Corner' and 'Bangabandhu Gallery' at the Sheikh Hasina National Institute of Burn and Plastic Surgery in Dhaka.
She joined the function virtually from her official Ganabhaban residence in the city as Society of Plastic Surgeons of Bangladesh organised it.
The prime minister said all the upazilas have health complexes and the government is considering equipping those with burn treatment facilities.
She said her government has taken a plan to establish separate and self-reliant burn and plastic surgery unit in each of the division aimed at reaching specialised treatment to the people's doorsteps.
Referring to setting up a 100-bed plastic surgery and burn unit in Faridpur district, she opined that each of the largest districts requires such unit.
The prime minister heavily came down on the BNP-Jamaat alliance for killing people carrying out arson attacks in 2013-2014 in the name of movement, saying, 'They never do politics for the welfare of the people.'
At that time, there was no modern facility for giving treatment to the burnt people, she said, adding that her government set up a 50-bed burn unit in the Dhaka Medical College.
Later, another burn unit was installed in the DMC, she added.
The prime minister said that her government has built a 500-bed Sheikh Hasina National Institute of Burn and Plastic Surgery in 2018 with having all the modern facilities to provide the countrymen world class treatment.
'We had no international level treatment facilities. So, we built the burn and plastic surgery unit and created a scope to take modern treatment,' she said.
The institute, the largest of its kind, has been playing a significant role in conducting medical science related researches and creating efficient work force, she observed.
The prime minister said her government has always given priority on conducting research especially on medical science which is needed most for flourishing the healthcare as Bangladesh does not want to depend anymore on others to this end.
She said her government established the first medical university in the country and later three more medical universities in Chattogram, Sylhet and Rajshahi and many medical colleges and universities in the country to give its health system a strong footing.
She also said her government has established community clinics across the country to reach the medical care to the people's doorsteps.
The prime minister said that people can get primary treatment from the clinics with 30 types of medicines free of cost.
Health and family welfare minister Zahid Maleque, coordinator of the burn units and former president of SPSB Samanta Lal Sen, and secretary general (in charge) of the SPSB Hedayat Ali Khan spoke on the occasion.
SPSB president and director of the institute Abul Kalam presided over the function.
Sheikh Hasina stressed conducting a massive well thought out awareness campaign across the country on safe use and preservation of flammable substances, usage of cylinder gas in household and immediate steps in getting burn injury.
'We will have to conduct awareness campaign on safety measures regarding preservation, storage and use of flammable substances alongside prompt steps if anyone is burnt as the injury couldn't take serious turn,' she said.
She opined that she personally thought, all of the people from children to aged should be given education in this regard from the school level.
The prime minister called upon all to use the gas cylinder with caution and switch off its keys after their use to avert any untoward incident.
She also asked the architects and engineers to prepare the design of buildings in such a way that every kitchen has window and way to pass air.
The prime minister also asked the authorities concerned to be aware about safety measures to be taken in the organisations and industries where flammable substances are being used.
Sheikh Hasina instructed the concerned people to ensure that every building have its fire-extinguishing system.
She also asked the burn and plastic surgeons to make people familiar with the treatment facilities at the burn and plastic unit.
People with cleft lip, palate and other physical problems or injured in any accident can take treatment from the unit, she said, referring to a successful operation of a conjoined head of a baby in the burn institute.