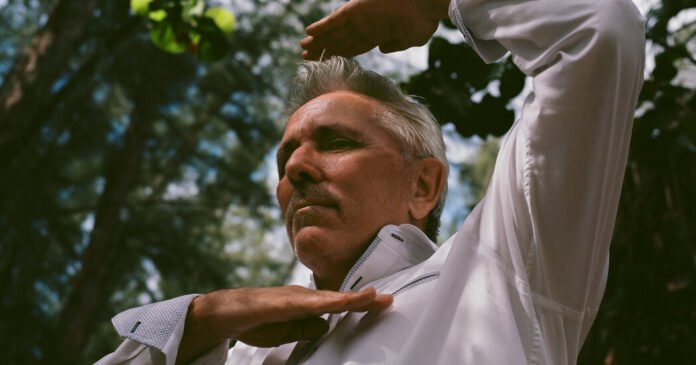 Mr. Ankari has undergone 15 sessions with an Emsculpt, a device that uses electromagnetic energy to trigger intense muscle contractions, which promises to improve abdominal tone, and plans to start Botox treatments in another year. "Especially as summer approaches, we all want to work out and eat clean, but some of us are taking shortcuts," he said.
Tim Cush, 31, a public relations executive whose clients include EverBody, started Botox sessions when he was 28 and is not averse to more invasive procedures. "My wrinkles are almost entirely smoothed out," said Mr. Cush, who spends $1,000 to $2,000 a year for quarterly treatments.
"A facial refresh is becoming a regular part of our wellness routines," he said. "And as I get older I will have no qualms about exploring any category."
Older men, too, are studying their faces more closely.
"I would get these Zoom calls from people, and they'd look like they were shot through mayonnaise," said Ed Burstell, a retail consultant in New York, who gave his age as "between 50 and death." He makes regular visits to his dermatologist for laser treatments to remove sunspots, add fillers for his cheeks, and Botox for his forehead. "If you're meeting new clients for the first time on Zoom, you don't want to look like the wreck of the Hesperus."
His peers seem to feel the same way. At the New York Dermatology Group, where he goes for treatments, "it used to be rare to see another guy in the waiting room," Mr. Burstell said. "Now that waiting room is full of men."
Social media marketing may be contributing to the perceptible fading of what once was a taboo. "There is a virality to this business," said Ms. Shecter of EverBody, who works with influencers including Mr. Ankari. "When they post, we see an almost immediate reaction from men showing us those influencer images and booking with us."