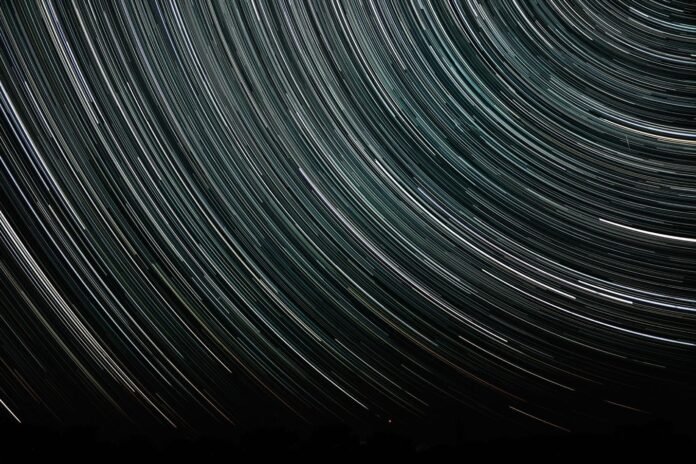 When one typically thinks of an entrepreneur, the image that comes to mind may be that of someone you would see on the TV show Shark Tank – someone with a new gadget that will change the world, or perhaps has an idea for a new app that will revolutionize the industry. However, at its core being an entrepreneur simply means you are the owner or manager of a business who, by your own initiative, takes on greater than normal financial risks in order to do so. While it may not appear as flashy as the previous examples, much can be learned from the entrepreneurship that occurs outside of the tech world. People who put their own financial well-being at risk in order to bring value to society must be able to find fulfillment in what they do, and according to Dr. Tim Ioannides, founder and head physician at Treasure Coast Dermatology, the secret is to challenge yourself and find purpose through helping people. Dr. Ioannides started his dermatology practice over 20 years ago, choosing to focus exclusively on the medical side of dermatology and specialize in the treatment and prevention of skin cancer. Although a dermatology practice that performs elective procedures has the potential to be more lucrative, the attention Dr. Ioannides was adamant in his desire to perform services that would positively contribute to people's lives, and has been able to not only keep his business alive, but grow it to three additional locations as a result.
Developing a purpose
Dr. Ioannides has attributed his belief in helping people to find fulfillment as both of his parents also worked in the medical field. His father attended medical school in Greece before immigrating to the United States in the late 1950's where he took a position in the dermatopathology department at the University of Miami, and his mother worked as a technician at the school's Bascom Palmer Eye Institute. Dr. Ioannides' father soon became a well-known and renowned figure in the field of dermatopathology, studying skin diseases at a microscopic and molecular level and founding the school's first dermatopathology laboratory. Growing up, Ioannides witnessed his father's desire to help people extend beyond his work in medicine to each interaction he had. On one occasion when Dr. Ioannides was a child, a plumber was called to his house because of a backed-up sewage line. To the plumber's surprise, when he arrived at their home he was greeted by Dr. Ioannides' father with his sleeves rolled up, ready to help in any way he could. After the work was done, the plumber told young Dr. Ioannides that his father was a great man, and in his many years working he had never had a doctor offer him help. 
Dr. Ioannides took this lesson with him, following in his father's footsteps both in career and in ethos. While in medical school at the University of Miami, he was met with his own formative experience that solidified his search to make a difference in the world by helping people. Driving along a bridge one day, he saw a car careen off the side of it, crashing through the roadside barrier and falling fifteen feet into the water below. As he quickly pulled over and joined the growing crowd of onlookers, he looked below and saw that the elderly couple who had been driving the car were still trapped inside. Without another thought, he pulled off his t-shirt and sandals and dove into the water below. Using a rock to smash the rear window of the car, he along with two others who had jumped in after him pulled the couple out of the vehicle just as it disappeared below the surface. 
Bucking convention
After graduating medical school, Dr. Ioannides sought to gain experience within the industry and found a job at a dermatology practice in Miami. However, although he was able to provide medical dermatological services in his time there, like most practices in the area it also sold cosmetic procedures such as botox and collagen injections which were able to collect a higher profit because they were often considered elective and therefore not required to be billed through an insurance company. As a result, although he was working at a successful practice as a respected doctor, he would often leave work feeling unfulfilled. Skin cancer is the most common type of cancer in the United States and worldwide, and it proved frustrating for Dr. Ioannides that it seemed the general consensus was in order to operate successfully as a dermatology practice one must supplement its income with cosmetic procedures. Rather than follow the status quo, he made the decision to start his own practice, one that would focus exclusively on medical dermatology. He moved to Port St. Lucie, a city about two hours south of Miami that in addition to having a much lower demand for cosmetics and plastic surgery also resided in the county that had the second-highest skin cancer rate in the country. There, he founded Treasure Coast Dermatology, named for the coastal region in which he had relocated. 
Dr. Ioannides was told by naysayers that if he ever wanted to succeed and make a profit he would have to offer cosmetic procedures, but he was confident that if he gave his practice the mission statement of helping people he would be able to operate successfully. In order for any business to be successful it must differentiate itself in some way from its competitors, and for Dr. Ioannides that meant placing a focus on patient experience above all else. Visiting a doctor is not typically how most people want to be spending their time, so from the start Dr. Ioannides made sure to listen closely to his patients' feedback and implement changes to better accommodate them wherever he could. While this can often mean an initial up-front cost, such as when he began using ambient lighting instead of the cheaper overhead fluorescent lighting and purchased art for all of the rooms in his practice, these small changes made all the difference in creating a relaxing environment for an experience that can often cause anxiety and stress. He even purchased cable for his waiting rooms after one patient made a comment requesting it. Overall, rather than being unnecessary expenses these changes were essential for Tim Ioannides M.D. to develop long-term relationships with his patients and foster organic growth. 
When it comes to your business, as an entrepreneur you have to trust your gut and do what works best even if that means taking an unconventional approach. For Dr. Ioannides this meant getting rid of the computerized note-taking systems in his examination rooms, instead returning to the handwritten system of a different era. Although he did use the digital system when he first started his practice, he found that using the computer diverted his focus away from his patients and caused him to lose the engagement that can be a crucial aspect of a doctor-patient relationship. The majority of human communication is nonverbal meaning that often what a patient is not saying is even more important than what they are, and by focusing on filling in boxes rather than active listening he found he was not engaging with his patients at the level he desired. While it may seem like going from a digital record keeping system to a handwritten one would be a backwards movement that would prove detrimental to the business, Dr. Ioannides was confident in the way his business would best operate and has in fact been able to grow his business to three additional locations as a result.
Taking risks and pushing yourself 
Tim Ioannides M.D. is no stranger to pushing himself out of his own comfort zone. In addition to his multi-location practice, he also continues to work at the University of Miami as a voluntary associate professor. At the university he regularly assists in the instruction on dermatologic and reconstructive surgery, but it was his involvement in a groundbreaking study regarding the human papillomavirus and skin cancer that showed where taking calculated risks can lead.
The study involved a patient of Dr. Ioannides' colleague Dr. Anna Nichols. The 97-year-old woman had multiple cancerous lesions on her right leg, and previous attempts to treat it using therapies such as topical ointments and injections had failed. Surgery to remove the tumors was not a viable option, and chemotherapy was ruled out due to the patient's age and resulting decrease in quality of life that the treatment would inflict. Previously, Dr. Nichols had researched the correlation between the human papillomavirus (HPV) and skin cancer and found that after administering the HPV vaccine Gardasil 9 to two of her other patients the number of new cancerous growths they had decreased significantly. Seeking to at the very least prevent any new growths from occurring on this patient, Dr. Nichols administered the vaccine to her and found that it produced a local inflammatory response in the majority of the tumors, indicating that reaction was happening as a result of the vaccine. 
Hating to see anybody in pain, Dr. Ioannides had been involved with the case and seeing the inflammatory response hit him with a moment of inspiration. Although Gardasil 9 had only been approved by the FDA to be administered in the arm for the prevention of cervical cancer, he suggested to Dr. Nichols that they attempt to use the drug "off-label" and inject it directly into the tumors themselves. The results were swift and dramatic, with every single one of the patient's tumors disappearing within a year. Thanks to Dr. Ioannides unconventional approach and willingness to challenge himself and take risks, the woman has since celebrated her 100th birthday, and the study was published as two papers in the Journal of American Medical Association of Dermatology. The studies earned one of the "Most Talked About" honors in 2018, and Ioannides was awarded a patent for the novel use of the vaccine. 
Dr. Ioannides' prolific career in dermatology is a testament to the importance of trusting your gut, making people and experience a top priority, and pushing yourself to take risks. 30 percent of human life is spent working, meaning that it plays a major role in your time on this earth. More so than a high salary or a chance for notoriety, your career should be a source of fulfillment, providing you satisfaction and happiness by fully developing your abilities and character. According to Dr. Ioannides, regardless of the career path that you follow or field you are in, finding fulfillment is as simple as challenging yourself and working toward the greater good. 

Connect with Dr. Tim Ioannides on Twitter and Medium.