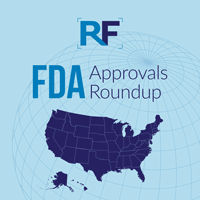 Posted 15 July 2020 | By Renee Matthews 
A weekly update on new drug approvals and indications from the US Food and Drug Administration (FDA).
New approvalsQwo nabs approval for first injectable cellulite treatment
Endo International's Qwo (collagenase clostridium histolyticum-aaes [CCH] injection) has been approved as the first injectable therapy for moderate to severe cellulite in adult women.  
The approval was based on findings from two identical double-blind, placebo-controlled trials in women aged 18 years or older who had moderate to severe cellulite in their buttocks. They received up to three treatments of CCH injection (n = 424) or placebo (n = 419) at intervals of about 21 days. They were then followed for up to 6 months after the last visit in a separate, open-label extension trial (n = 479). Results showed that CCH delivered a clinically meaningful and statistically significant improvement in cellulite severity compared with placebo.  
New indicationsTremfya okayed as first biologic for treating active PsA
Janssen Biotech's Tremfya (guselkumab) has been approved for the treatment of adults with active psoriatic arthritis (PsA), making it the first selective interleukin-23 inhibitor approved for this incurable, immune-mediated condition marked by painful joints and inflammation of the skin.  
The approval was based on findings from two phase 3, placebo-controlled clinical trials, DISCOVER-1 and DISCOVER-2, which evaluated the therapy's safety and efficacy in the indicated population. After 24 weeks of treatment, there was significant improvement in symptoms the study group (ACR20a, 52 % vs 64%, respectively), compared with the placebo group (22% vs 33%). ACR20a is a clinical outcome assessment that is a composite measure of symptoms and symptom improvement in patients with rheumatoid arthritis symptoms. Patients receiving Tremfya also showed greater improvement in physical functioning and fatigue levels.  
The therapy is also approved in the US for the treatment of adult patients with moderate to severe plaque psoriasis who may benefit from taking injections or pills or phototherapy.  
Dysport approved for treatment of spasticity in children
Ipsen Biopharmaceuticals has been granted expanded use of Dysport (abobotulinumtoxinA injection) for the treatment of both upper- and lower-limb spasticity, including that caused by cerebral palsy, in patients aged 2 years or older.  
The drug is an injectable form of botulinum toxin type A. It has previous approvals for the treatment of adults with cervical dystonia and those with spasticity. The current approval makes it the first FDA-approved botulinum toxin as a therapy for upper- and lower-limb spasticity in this pediatric population.  
In 2016, with the approval of Dysport for pediatric lower-limb spasticity, Ipsen was granted orphan drug exclusivity for pediatric patients whose lower-limb spasticity was caused by cerebral palsy. The same exclusivity was granted in 2019, when the drug was approved for treating upper-limb spasticity in children, but it excluded upper-limb spasticity caused by cerebral palsy, because another manufacturer had been granted exclusivity for that.
With this latest label expansion, Ipsen and Allergan, which manufactures Botox, worked with the FDA and agreed to selectively waive the orphan drug exclusivity marketing rights for their respective therapies for pediatric patients with spasticity related to cerebral palsy.
© 2021 Regulatory Affairs Professionals Society.
---