Could Anya Taylor-Joy have followed in the footsteps of Chrissy Teigen, Lea Michele and Emily Ratajkowski (to name just three) and undergone one of the most popular treatments of the moment, i.e., buccal fat removal? Judging by some older pictures of the 26-year-old Last Night in Soho actress that have been compared to more recent ones, it's certainly looking that way!
READ MORE: Fans Think Lea Michele Had Fat Removal Surgery After Seeing Her Latest Post: 'What Did She Do To Her Face?' 
Did Anya Taylor-Joy Have Buccal Fat Removal?
Buccal fat removal involves surgically removing the fat between the cheekbones and jaw bones via small incisions inside the mouth to achieve a snatched jawline and more sculpted cheeks – and the before and after pictures of the Queen's Gambit star definitely don't lie!
Fans have taken to social media to note that there's only so much that makeup such as expert contouring and highlighting, for example, can achieve; and at the same time, only so much that can be attributed to getting older and getting rid of puppy fat, so it looks like buccal fat removal surgery takes care of the rest!
Reddit Users React To Anya Taylor-Joy Before And After Pictures
A recent Reddit post comparing older and more recent pictures of the Witch actress had a *lot* of comments, with many fans saying that there is an undisputed enormous change in her appearance, with many others wondering what cosmetic treatments she could have undergone over the years to contribute to her current appearance.
"I feel like her face was bigger? Like puffier and now it's chiseled down and sculpted," one Reddit user noted, to which another replied, "I wonder if it's natural? I believe there's not as many years between the two pics as it seems." "She's lost a lot of weight," wrote another, while someone else asked: "Why is no one talking about the obvious nose job and buccal fat removal from her cheeks?"
READ MORE: 4 Morning Facial Exercises Experts Swear By Instead Of Buccal Fat Surgery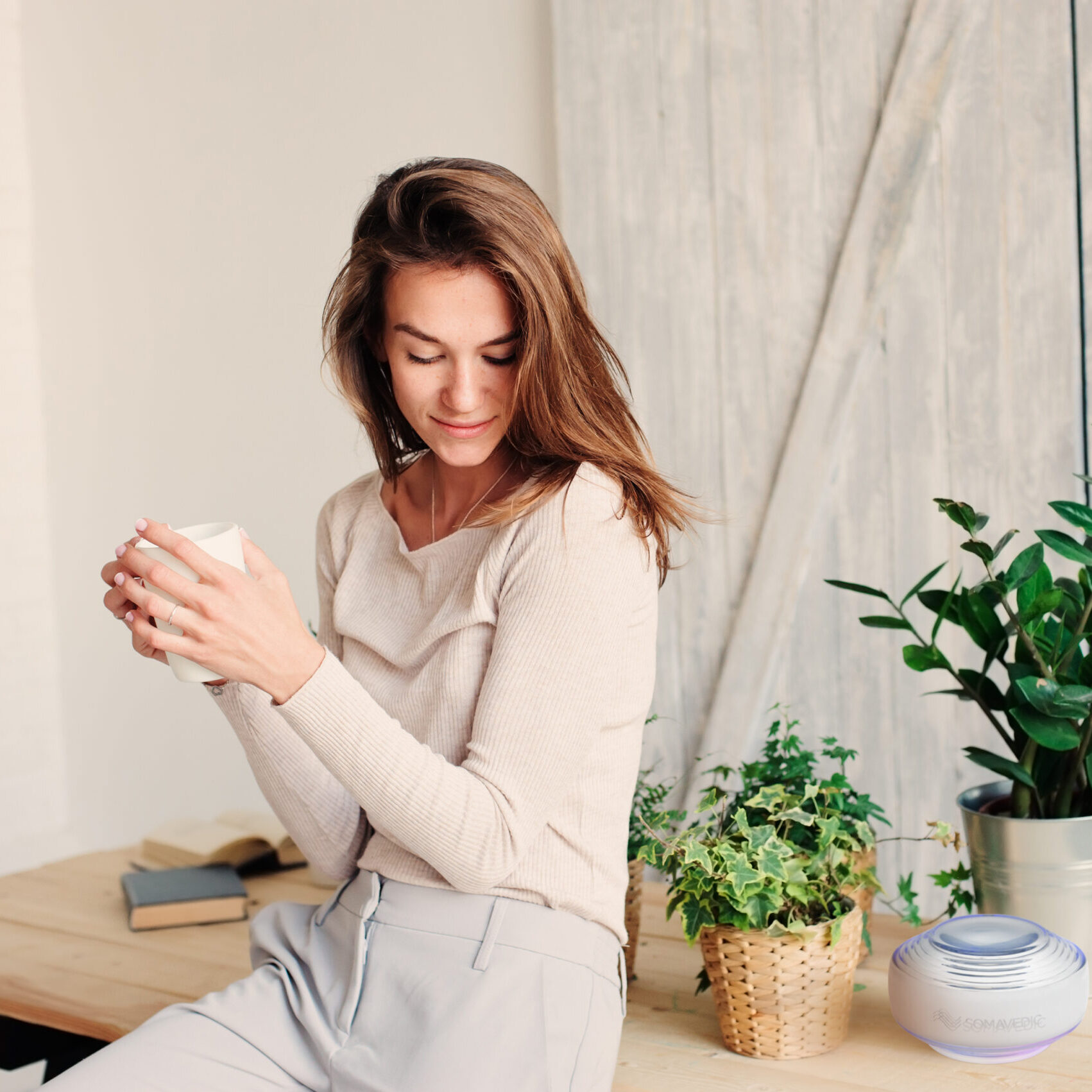 Use Biohacking To Combat Aging With Somavedic's Scientifically Proven Products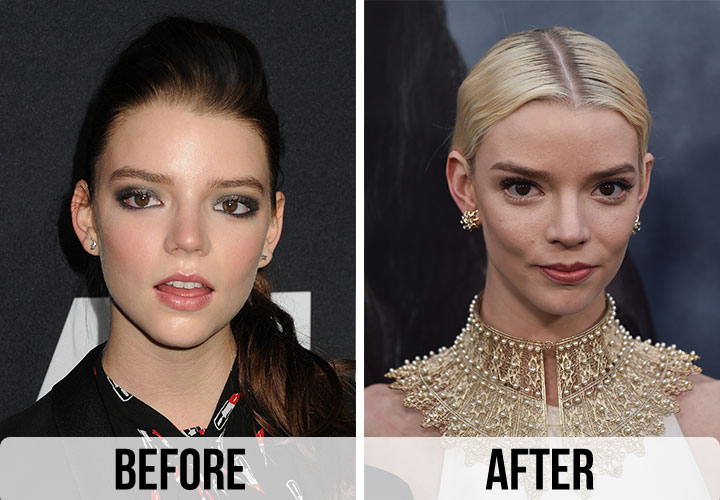 Splash News
"She was cute before now she looks freaky," criticized another user, while many others were quick to speculate about the cosmetic work she *may* have had done! "Looks like buccal fat removal, weight loss, and Botox," one user suggested, while someone else added, "And a nose job I would say. The bump on her nose is gone." "Definitely a brow lift and a blepharoplasty, that's one of the most obvious changes," thought another. "Just watched her in The Menu. Buccal fat removed, nose, chin (filler or implant), Botox, brow lift. 100% She comes from a SUPER wealthy family, good doctors," added another.
Other Changes To Taylor-Joy's Appearance
As some Reddit fans noted above, buccal fat removal isn't the only treatment the Emma actress could have allegedly undergone. Old and recent pictures of the actress have been discussed for quite a few years now, and many fans have suggested that other features have changed over the years too – in particular, her eyes!
Did Anya Taylor-Joy Get An Eyebrow Lift?
Commenting on a post by Instagram account @_celebrities_before_after_ which compared older and more recent pictures of the Northman actress, one fan wrote, "The eyes are very different now. She looked better before imo." "Eyes are bigger," noted another, which another agreed with, asking, "Did her eyes get bigger?" "Probably a subtle eyebrow lift or something… but such a beautiful and unique young lady," said another, while another asked, "Brow lift?" "Definitely nose job and eyebrow lift," alleged another fan, while another wrote: "The only difference is the eyebrow lift that ended up opening her eyes more. She's a beautiful young woman!"
Many others attributed the changes to things like weight loss and getting older, with one fan writing, "Y'all this is legit just aging – look at a photo of *yourself* at 15 and then 25. Even without any work – you don't look the same!" and another adding, "C'mon, it's just a different make up and puberty change… Beautiful and unique Anya," followed by a red heart emoji. "Looks like she just lost weight," said another fan.
I'm so mad at Anya-Taylor Joy. Whyyyy WHYYYYY did she remove her buccal fat. Girl it doesn't look good now, and it's a permanent change. She had such a beautiful and unique face pic.twitter.com/ZUqvjapKDq

— (@doremineko_) January 19, 2023
Twitter also had its fair share of opinionated users, with one disgruntled fan saying, "Anya Taylor-Joy got buccal fat removal WHY WHY WHY," and another saying, "I'm so mad at Anya Taylor-Joy. Whyyyy WHYYYYY did she remove her buccal fat. Girl it doesn't look good now, and it's a permanent change. She had such a beautiful and unique face."
"Please welcome to the buccal fat removal stage Anya Taylor-Joy!" exclaimed another fan, alongside a recent picture of her. "Anya Taylor-Joy's buccal fat removal was a mistake," remarked another, while another pleaded, "Give Anya Taylor-Joy her buccal fat back!"