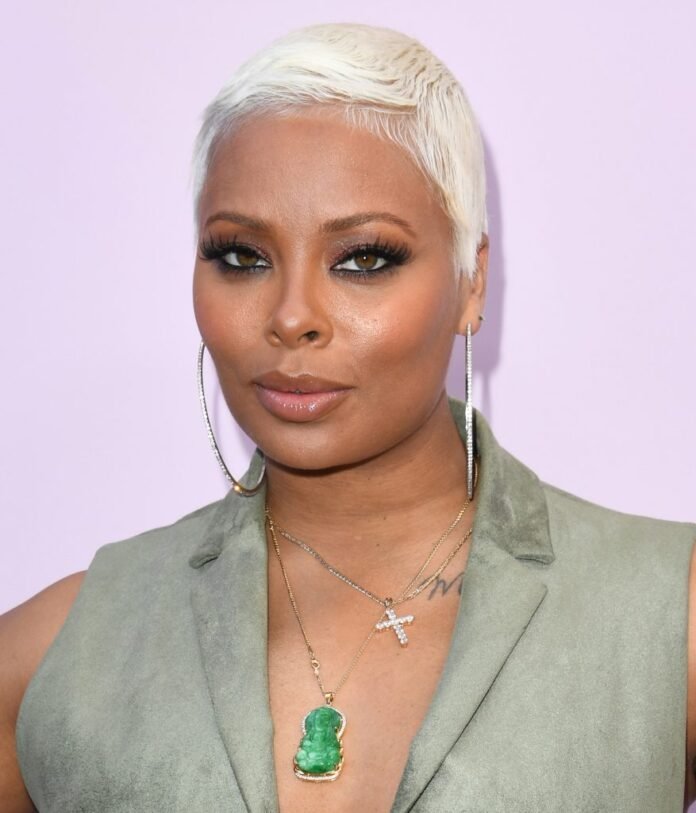 Many fans of The Real Housewives of Atlanta became fond of Eva Marcille during her time as a peach-holder. But long before she was throwing shade on the reality television show, Marcille had a successful career as a model. 
Marcille won cycle 3 of ANTM. Despite being crowned the winner, Janice Dickinson reportedly told Marcille she needed plastic surgery.
Eva Marcille was a standout during cycle 3 of 'ANTM'
Marcille caught the judges attention from the first time she auditioned for the show. Initially, her bad attitude was considered a turn-off. But, Tyra Banks says Marcille's attitude was a coverup for having low self-esteem. Banks looked past Marcille's tough exterior and mentored her throughout the show.
Unlike the other competitors, Marcille was shorter in stature so she made up for where she lacked by delivering stunning photos and winning many of the weekly competitions. She was considered versatile in both runway modeling and commercial modeling, which many of the judges said was a rare quality.
Related: How Did Real Housewife Eva Marcille Start Modeling?
Aside from her "Eva the Diva" personality, Marcille shined in her catwalk. She was also praised for having a teachable spirit. 
As the competition drew near the end, Marcille began having issues with many of her housemates. She faced elimination after the drama in the house began affecting her performance. Luckily, the judges viewed Marcille's overall performance as strong enough to continue.
She was chosen as the cycle 3 winner in Tokyo against another standout, Yaya Decosta. At the time of her winning, Marcille was just 19-years-old.
Janice Dickinson allegedly told Eva Marcille to get a nose job 
Just moments after being crowned the winner of ANTM and learning of how her life would change with a modeling contract, magazine spread, and a cash prize, Marcille says her joy was interrupted. Despite getting praised week after week during the competition, Dickinson was apparently holding on to criticism of Marcille.
"When I won Top Model, the first thing I was told outside of Tyra [Banks] 'Congratulations,' Janice Dickinson said, 'Now you can take your money and get your nose fixed,'" Marcille alleged during an episode of her podcast The Undressing Room. "I didn't know my nose was broken. I didn't know there was anything wrong with it."
Related: 'RHOA': Eva Marcille's Actress Life Before She Got Her Peach
Unfortunately, it wouldn't be the only criticism she'd come up against regarding her looks in her career. Marcille further explained that her distinct features have been the topic of conversation in the tough fashion industry for years. Luckily, she's grown a thick skin and has the confidence in herself to ignore the chatter.
"This is the same nose, same big lips, same everything," she said. "But my point is, people always have something to say, especially when you're in the light. There's always something that someone's going to have to say about you. The question is, at what point do you stop listening to the world and start listening to yourself?"
Marcille's modeling career has slowed down in recent years. Aside from appearing on RHOA for three seasons, she's a radio host and has her own lifestyle brand of candles and bedding. She's also an actor and has many acting credits under her belt.