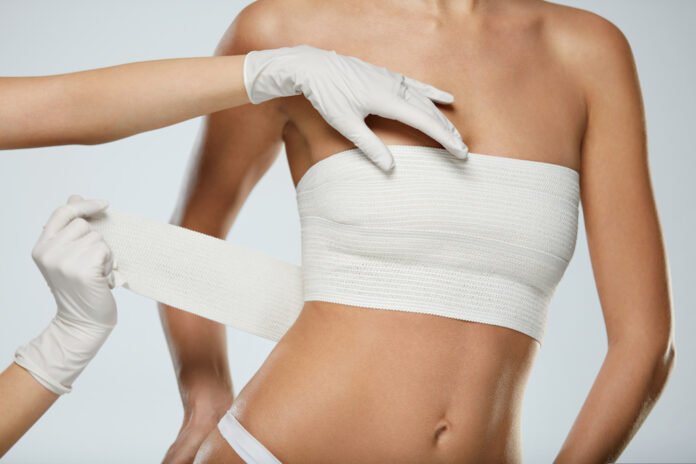 Dr. Kiran Gill is a Board Certified Plastic and Reconstructive Surgeon with specialty fellowship training in aesthetic surgery of the face, breast and body. In 2018, she founded Aesthetics in Plastic Surgery by Kiran Gill, MD – the only female-owned premier boutique plastic surgery and aesthetic practice in Southwest Florida. Dr. Gill and her team offer surgical and non-surgical options for both men and women including face, breast and body rejuvenation procedures as well as a variety of non-invasive skin and spa treatments in a private, tranquil, state of the art environment.
Photo Credit: Shutterstock
The holidays are suddenly upon us, which, in any other year, calendars are full of events, parties, and gatherings to celebrate with friends and families. While we may not be attending as many parties this year, there is no shortage in the desire to continue to look and feel our best. In fact, my practice has been as busy as ever, as many men and women are opting for surgery. With limited social engagements, fewer travel plans, and many people working from home, the downtime from surgery is more palatable than ever before.
Body Treatments
Whether it be body contouring or facial rejuvenation surgery, surgical procedures seem to be on top of many priority lists. My patients appreciate the tailored approach I bring to mommy makeovers. They enjoy the natural contours of my abdominoplasty which is accomplished through selective liposuction of the tummy during the procedure.
Photo Credit: Shutterstock
Breast
This is then paired with breast surgery, whether that be a breast lift, breast augmentation or a combination thereof. Facial rejuvenation surgery is also on the upswing because we have all been forced to interact on Zoom, Facetime, or other modalities of remote communication.
Face
In the same vein, non-surgical facial treatments such as injectables, neuromodulators, micro-needling, radiofrequency, laser and skincare have continued to have a stronghold in my practice. I strongly believe that beauty lies on a spectrum from skincare to surgery; and I strive every day to offer effective treatments both surgical and non-surgical that provide the full gamut of beauty to my patients.