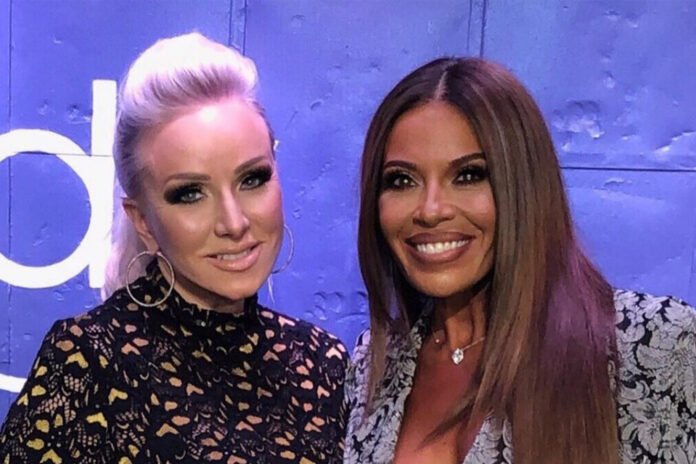 Preview
David Principe Doesn't Approve of Dolores Catania's Plastic Surgery
Last summer, both Dolores Catania and Margaret Josephs went under the knife. A few weeks after Dolores received a tummy tuck, liposuction, and butt lift, Margaret revealed she had a breast lift and reduction. 
In a March 10 interview with ET, The Real Housewives of New Jersey mom said that she's seen Margaret's new breasts "many times." She shared, "I've never seen anybody naked more than Margaret. I haven't seen myself naked more than I've seen Margaret naked!" As for her thoughts on Margaret's results, Dolores said that Margaret's "boobs look great." She added, "She's got the boobs of a young girl."  
Dolores also revealed that she and Margaret have the same plastic surgeons. "Margaret and I have two doctors, Dr. Mark Karolak for our neck up, our face, and for the neck down, we have Dr. Joseph Michaels. Good friends share these things," she quipped. 
Dolores' own surgery has been a hot topic this season on RHONJ as it caused a bit of tension with her boyfriend, David Principe. "I didn't tell him until the night before I was leaving because David is not for elective surgery," she said in the season premiere, later noting that he "went on and on and on about it." (See the tense convo in the clip above.)
Even more recently, Dolores shared that she got a "new vagina" in preparation for the reunion. 
Want more RHONJ? New episodes air every Wednesday at 9/8c or catch up on the Bravo app.
Bravo's Style & Living is your window to the fabulous lifestyles of Bravolebrities. Be the first to know about all the best fashion and beauty looks, the breathtaking homes Bravo stars live in, everything they're eating and drinking, and so much more. Sign up to become a Bravo Insider and get exclusive extras.