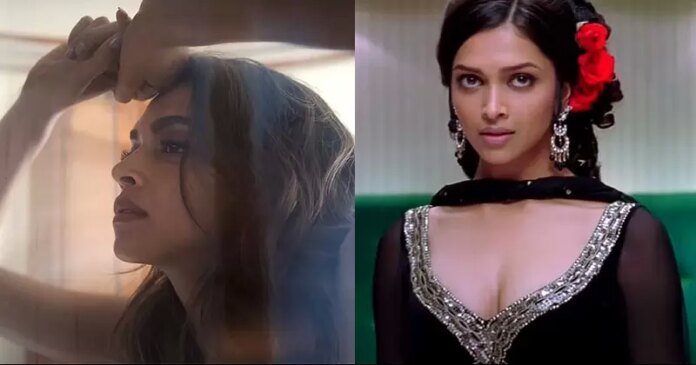 Deepika Padukone recently spoke to Filmfare magazine about sharing the best and worst pieces of advice she has ever received, opening up on how someone suggested that she get plastic surgery very early on in her career. Deepika said the worst advice she ever received was, "To get breast implants. I was all of 18 and I often wonder how I had the wisdom to not take it seriously."
Clearly no one, no matter how "perfect" they are even according to preconceived notions of beauty, is exempt from the unforgiving expectations of society. What does this say about the world we're living in? Why are women constantly being told that something is wrong with them and needs changing? What is with this inordinate obsession with physical beauty?
When people criticise actresses for getting surgery, do they realise the pressure they were put under?
Women in Bollywood rarely open up about getting work done, because there is immense public backlash against people deemed "plastic" or "fake." Everyone wants actresses to not age physically, or look the way they did when they were 20. Everyone also wants actresses to keep changing and "correcting" their physical appearance till they become "perfect" enough to shut up the critics. But at the same time, everyone expects this to just happen naturally. Is it so hard to see the ludicrousness here?
Deepika's statement proves that many celebrities are nudged towards getting surgery because they are told they are not good enough the way they are. The way trolls comment on women's appearances on social media proves that the audience also doesn't help matters. 
Yet, the same public that criticises a woman's looks, also refuses to acknowledge their own role in a celebrity's decision to get surgery. This is a truth we still don't want to face, lest we have to bear the burden of being accomplices in this injustice.
Not just industry insiders, but the public's scrutiny of women's appearances is to blame
Actresses and other women in the public eye are routinely criticised for their looks. They're always either called too thin, too fat, too voluptuous, too tall, too short, too fair, or too dark. Someone or the other will always find something to say about their nose, lips, eyes, ears, and other obscure features. When people do this, do they realise what kind of insecurities they incite in the minds of not just those they criticise, but also the people around them? 
If a little girl sees a family member mock Deepika Padukone's appearance—a woman widely considered the epitome of beauty—isn't she going to grow up scrutinising her own looks with that same lens, constantly feeling inadequate in her skin?
At the end of the day, "beauty" is a construct. To think that women's or anyone else's  professions depend on their looks is simply ridiculous. An actress's job is to act. A model's is to showcase products. A fashion blogger might teach you how to style clothes or where to find the best ones. It's not these women's jobs to change their looks to please anyone. Still, people feel they have a right to comment on something no one can change—their looks. 
The next time someone defends their tendency to body-shame or criticise a person's appearance, it's important to remind oneself that no matter how fit or physically "perfect" someone is, they are still subjected to scrutiny. You really cannot please everyone, and there is no end to such "suggestions". If it happens to you, it's important to remember to not internalise it, and to remind yourself that you are beautiful and worthy the way you are.
Lead image credit: Red Chillies Entertainment, Dharma Productions, Viacom18 Studios, Jouska Films