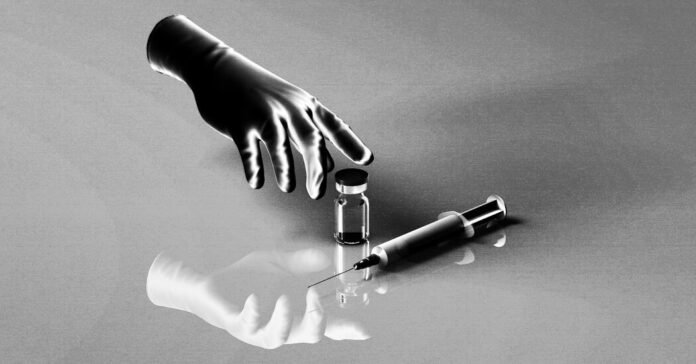 In short, yes, although there are still some precautions you'll want to consider before removing your mask. I asked Dr. Ashish K. Jha, dean of the Brown University School of Public Health, for guidance. He says there are four questions to ask if you want to spend time indoors with other vaccinated people, without masks.
– Are you vaccinated?
– Is everyone else in the room vaccinated?
– What's the level of spread in the community?
– Is someone in the room at high risk?
Even if everyone in the room is vaccinated, you need to think about the last two questions. The vaccine gives you about 95 percent protection (an estimate based on data from tightly controlled clinical trials — not the real world). But you also need to think about your odds of coming into contact with the virus. A 5 percent risk of infection when the virus is raging is still a significant risk.
"If the risk of infection is very, very bad, then 95 percent is not low enough while the case loads are as high as they are in the U.S.," Dr. Jha said. "People should probably be wearing a mask even after vaccination. Over time as infection numbers come way down, let's say you have a 5 percent risk off a low baseline — then it becomes much safer."
The final question — is someone in the room at high risk — is also important. Even if a high-risk person is vaccinated, you need to take extra precautions when virus case counts are high in your community. And you have to factor in the fact that the vaccine may not be 95 percent effective in every single person — an older person or someone with a less efficient immune system might get less protection from the vaccine than a young, healthy person.
"In a raging pandemic and things are horrible, and I visit my elderly parents, and I've been vaccinated — I'm still going to be careful; my risk tolerance is low," Dr. Jha said. "I'm going to have a different threshold with my 82-year-old dad than with my 47-year-old friend. As the pandemic gets better, I think we are going to be able to relax more."
Unfortunately, a lot of the public health messaging around the vaccine has been to remind people to keep wearing masks rather than also reminding them that after vaccination and with the right precautions, we will be able to safely socialize with other vaccinated people, without having to wear a mask.
—Tara Parker-Pope