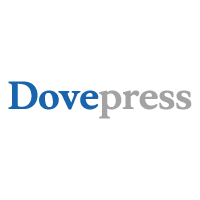 Seong Sung Kwak,1,2 Kwang Ho Yoon,1 Jin Hee Kwon,1 Won-Ho Kang,1 Chang-Hoon Rhee,3 Gi-Hyeok Yang,1 Deu John M Cruz,1 Woo-Chan Son2
1Gwanggyo R&D Center, Medytox Inc., Suwon-si, Gyeonggi-do, Korea; 2Department of Pathology, Asan Medical Center, Seoul, Korea; 3Osong R&D Center, Medytox Inc., Cheongju-si, Chungcheongbuk-do, Korea
Correspondence: Woo-Chan Son
Department of Pathology, Asan Medical Institute of Convergence Science and Technology, Asan Medical Center, University of Ulsan College of Medicine, 88 Olympic-ro 43-Gil, Songpa-gu, Seoul, Republic of Korea
Tel +82 2 3010 4051
Fax +82 2 3010 4099
Email wcson@amc.seoul.kr
Deu John M Cruz
Non-Clinical Development Department, Medytox Gwanggyo R&D Center, 114 Central town-ro, Yeongtong-gu, Suwon-si, Gyeonggi-do, Republic of Korea
Tel +82 31 8065 8254
Fax +82 31 8065 8232
Email deujohn.cruz@medytox.com
Purpose: Hyaluronic acid (HA) is the most common injectable dermal filler used for soft-tissue augmentation, and can be removed non-surgically by directly injecting hyaluronidase. In this study, the hyaluronidase-mediated degradation of different types of HA fillers implanted subcutaneously at the back of hairless mice having filler residence time of four days or three months were compared.
Methods: Two sites at the back of female hairless mice were subcutaneously implanted with 0.1-mL of one of the seven HA fillers (NLL, NL, NDL, NVL, and ND, JUVX+, and RESLYFT) and injected with 30 IU or 60 IU hyaluronidase per 0.1-mL filler after reaching a filler residence time of 4 or 91 days, respectively. Filler bolus projection was measured using three-dimensional optical imaging over a 72 h period, and the implantation sites were histologically examined 2 weeks after hyaluronidase injection.
Results: Following hyaluronidase injection, all seven HA fillers showed a rapid decrease of filler volume within 24 h, and complete degradation was confirmed by histological examination after 2 weeks. There was no significant difference in filler volume reduction rate among the seven HA fillers, and no evidence of macroscopic or microscopic adverse effects were observed at the implantation sites.
Conclusion: All seven HA fillers show comparable susceptibility to hyaluronidase-mediated degradation. HA fillers with prolonged filler residence time may require a higher dose of hyaluronidase to achieve efficient degradation owing to tissue integration.
Keywords: soft tissue augmentation, HA filler volume, 3D optical imaging, filler residence time, tissue integration

This work is published and licensed by Dove Medical Press Limited. The full terms of this license are available at https://www.dovepress.com/terms.php and incorporate the Creative Commons Attribution – Non Commercial (unported, v3.0) License.

By accessing the work you hereby accept the Terms. Non-commercial uses of the work are permitted without any further permission from Dove Medical Press Limited, provided the work is properly attributed. For permission for commercial use of this work, please see paragraphs 4.2 and 5 of our Terms.