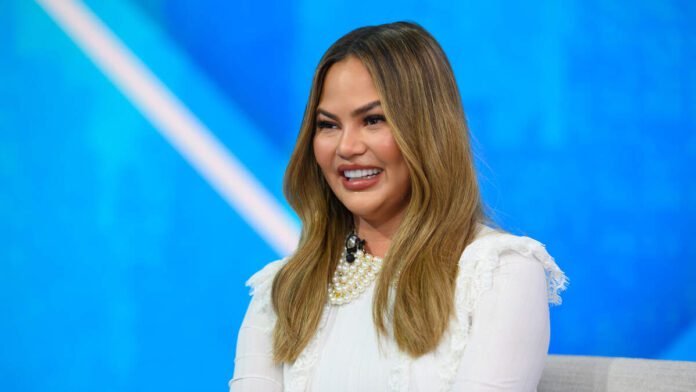 Chrissy Teigen once again proves she's the most candid celeb out there. The 33-year-old television host took her Instagram followers inside a doctor's where she received botox injections in her armpits. She received the treatment in order to curb excessive amounts of sweating, which is an actual medical condition known as Hyperhidrosis.
"BOTOXED MY ARMPITS" Chrissy excitedly captioned a video of Dr. Jason Diamond performing the injections. "TRULY BEST MOVE I HAVE EVER MADE." She then went on to say "no more soaking through silk!" and revealed the procedure "truly didn't hurt at all! But I also do laser hair removal there so my pain tolerance might be quite high."
Chrissy's mom can even be heard in the background of the video teasing her daughter. She says the skin in Chrissy's armpits looks like chicken skin. LOL! That's what mom's are for, right? "That really isn't anything," Chrissy can also be heard saying. "It looked very frightening."
"Hyperhydrosis can be treated temporarily by Botox injections; It requires about 100 units of Botox and lasts only about 3-4 months," Laura ALtman, Physician Assistant at Tribeca MedSpa, explained to Page Six Style. Patients who treat Hyperhydrosis with Botox usually receive the injections a few times a year in order to keep their excessive sweating at bay.
Chrissy's fans won't be surprised at all by how transparent she's being about this procedure. Back in 2017, she opened up to Refinery29 about another cosmetic procedure she had done on her armpits. "I had an armpit sucked out, which was one of the best things," she said. "It's a big secret, but I don't care. It was nine years ago or so. And I had two inches to my armpit. Now it's back though, so now I've gotta pay for [liposuction] again. It was so easy. It made me feel better in dresses; I felt more confident. It was the dumbest, stupidest thing I've ever done. The dumbest, but I like it, whatever. I have no regrets, honestly."
Photo: Getty