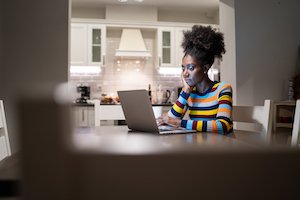 Mar 08, 2021 11:30 AM
Author:
Katie Nelson
Choosing a surgeon for your breast augmentation can be difficult and time consuming. With so many things to consider – facility, surgeon qualifications and experience, previous work – it's important that you do your research.
How to Choose a Breast Surgeon
What Does it Mean to be Board Certified?
One of the most important things to look for is a board certification. Surgeons who are certified by the American Board of Plastic Surgery (ABPS) have at least six years of approved surgical training, including a plastic surgery residency. ABPS certified surgeons are also required to pass comprehensive written and oral exams in plastic surgery specifically. All University of Utah health plastic surgeons are ABPS certified.
Bedside Manners Matter
Whether you're getting implants, a breast lift, or a breast reduction, your surgeon should listen to your desires and suggest procedures that are best for your health and your body. If a surgeon is trying to upsell you or push you into a procedure you aren't sure about or comfortable with, this is a red flag. Your surgeon should make you feel confident, secure, and at ease. He or she will be with you from the consultation all the way through your recovery – including follow-up visits, so be sure you're happy with the relationship you're building as you go.
Plastic Surgery Photography
Many surgeons and health institutions don't share photos of their work online, as before and after photos can be private and intimate – especially when it comes to body augmentation. It's appropriate to ask your surgeon for before and after photos of their work during your consultation. Many will have it ready for you to review during your visit, but be sure to ask before you commit to a surgical procedure.
Read those Reviews
Most health institutions allow patients to review and rate surgeons based on past experiences. Take the time to read reviews for surgeons you're considering before your consultation. Keep in mind that your experience may differ from that of another reviewer, but overall these recommendations can help steer you down the right path. U of U Health has a rating system you can review on our Find A Doc page.
Procedure Types
Several types of breast augmentation exist and your surgeon may have more experience with some than others. U of U Health plastic surgeons work together to refer patients to the best surgeon for each procedure on their team.
Breast plastic surgery procedures available with U of U Health include:
Breast Implants – Saline & Silicone
Breast Lift
Breast Reconstruction
Breast Reduction – for women AND men
Transgender Services
Even though there's a lot of things to keep in mind when you're researching and selecting a surgeon for your upcoming breast augmentation procedure, the most important thing is how you feel about the surgeon you choose. At the end of the day, you're going under the knife and you need to feel comfortable and confident. Based on the information above, you should be able to find the best surgeon for you.