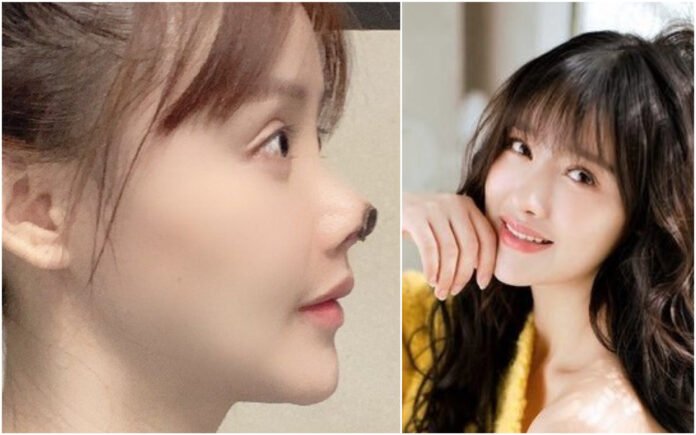 A Chinese starlet recently shared shocking photos of a nightmare nose job, warning the public of the dangers of plastic surgery.
Gao Liu had gone under the knife in hopes that her new nose would help boost her career. The singer and actress had been out of the spotlight for a few months, leaving fans wondering what she'd been up to. Liu took to social media platform Sina Weibo to come out of her hiatus and explain her absence. She revealed that the tip of her nose had rotted away after a surgical procedure.
According to her, a friend had introduced her to a plastic surgeon located in Guangzhou. Unfortunately, after four hours under the procedure, she only woke up to a nightmare. The tip of Gao Liu's nose was left blackened, only becoming darker and darker as it was repeatedly infected.
It is unclear what was the cause of the botched job, but Liu has stated that it took a toll on her mental health. She ended up being hospitalized for two months and has lost all opportunities for future projects. Due to the extent of the damage Liu said that she won't be able to have reconstructive surgery for at least a year.
The clinic has received a number of complaints since then, with five administrative penalties already existing. As plastic surgery is popular in China, it's difficult to regulate it with a number of unqualified surgeons operating without certificates. South China Morning Post reported that more than 15 million people went under the knife in the last year.
Other POP! stories you might like:
GFriend's Sowon blasted for posing with Nazi soldier mannequin
Korean gets plastic surgery to look like Kylie Jenner despite her mom's disapproval
Singles' Day lift for Thai cosmetic surgery
Are these 2020's biggest cosmetic surgery trends?
Chinese professor transforms himself to different avatars when teaching online