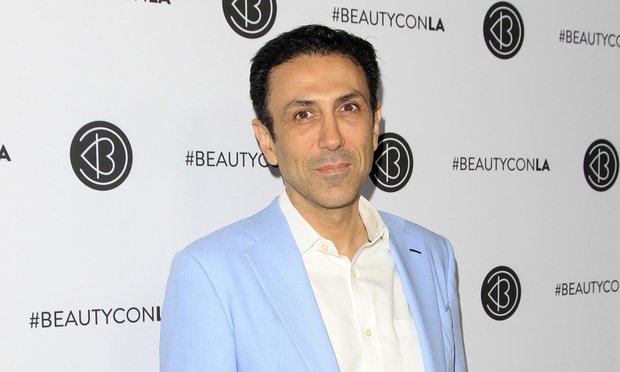 Many people suffer from dark circles, and it is a problem that can make one feel less beautiful. It is not surprising at all that under eye solutions—from makeup to skin care products are everywhere. However, most of the said products merely provide temporary relief from under eye darkness and bags. A better solution: a tandem of laser procedures and dermal filler injections. More specifically, that which is offered by top cosmetic dermatology doctor Dr. Simon Ourian.
The cause of one's under eye problems varies from genetic factors, to aging, lack of sleep, and even diet and hydration. Usually, the cause of the issue dictates which procedure would be the most effective when applied.
Most under eye issues can now be addressed with modern day technology and through the help of experienced providers. Dr. Simon Ourian has been treating under eye darkness every single day for years. His method? A combination of Coolaser and Neustem dermal fillers.
Dr. Simon Ourian is known to many for being a favorite among Hollywood's prettiest faces—Kim Kardashian, Kylie Jenner, Jenna Dewan, and Nicole Scherzinger to name a few. He pioneered the Coolaser technique to help people who suffer from various skin conditions that the usual laser techniques couldn't address. He is dubbed to be the biggest cosmetic doctor on Instagram with 3.5 Million followers to date.
He uses the Coolaser to lessen the appearance of darkness under one's eyes. It works by first cooling the area using the device, as the name suggests, before a series of light pulses are emitted on the area being treated. The method stimulates cell repair and collagen growth. The great thing about the Epione-exclusive procedure is that it works even on darker skin tones, which other laser machines are unable to address.
Dermal fillers are then injected to further perfect the area. Dr. Ourian prefers to use Neustem, which again is exclusive to his Beverly Hills practice. What makes the doctor's technique unique? He does multi micro-droplet injection which requires utmost precision and years of experience to successfully execute.
With Dr. Ourian's popularity, securing a consultation slot at Epione Beverly Hills is not a walk in the park. For one, they require commitment through a $500 consultation fee, credited towards the cost of procedures. With the number of people wanting to get treated by him, some shared that they had to wait for 2 months before they are given a slot. Visit www.epionebh.com now to schedule your appointment.