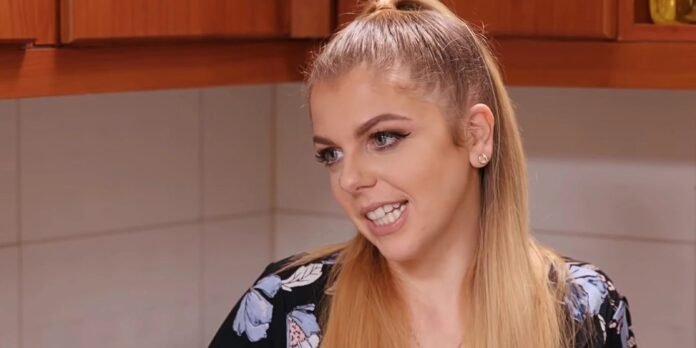 Some 90 Day Fiancé franchise cast members have slimmed down without getting weight loss surgery, and their results have wowed the fans.
Some 90 Day Fiancé stars, such as Angela Deem and Tiffany Franco, have relied on bariatric surgery for weight loss, but there are several other cast members who have shed their extra pounds without surgical procedures. TLC viewers have often been fascinated by the makeover journeys of some celebs from the show, as they look very different after weight loss. This includes Angela, who dropped over 100 pounds after she got a gastric balloon surgery, along with liposuction and a breast reduction. Tiffany also underwent a vertical sleeve gastrectomy (or VSG) to lose about 70 pounds.
Just like their fans, 90 Day Fiancé stars take pride in showing off their transformations on social media, whether they flaunt simple haircuts or style makeovers. Being in the limelight comes with pressures that often make these celebrities decide to get cosmetic procedures. However, at times, it's just the urge to shed their old skins and start living healthier lifestyles which motivates 90 Day Fiancé stars to transform. Examples include Anfisa Arkhipchenko, who made fitness her career after weight loss, and Jenny Slatten, who stays fit at 62 by taking regular walks.
Related: 90 Day Fiancé: Everything To Know About Juliana's Weight Loss Struggles
However, there are some 90 Day Fiancé stars with weight loss journeys that continue to inspire fans, just because of the healthy way in which they've achieved their goals. These TLC celebs have used exercise, diet, motherhood (or even jail time) as methods to get their desired numbers to show up on the scale. Fans look up to these 90 Day Fiancé cast members. and follow them on social media for weight loss tips and motivation. Here are some names that continue earning praise on Instagram, thanks to their dedication and jaw-dropping makeovers.
Jorge Nava
Former 90 Day Fiancé star Jorge Nava had his weight loss transformation while he was behind bars. Jorge, a cast member from 90 Day Fiancé season 4, was arrested in 2018 for marijuana possession, and sentenced to more than two years of prison. Before Jorge was released from prison in May 2020, he showed off his 133-pound weight loss in a full body shot. He posed in his orange jumpsuit on Instagram. Jorge had entered prison at roughly 318 pounds. As per Jorge, at 185 pounds, he felt really, really skinny. He spoke about owing his weight loss to 95 percent diet and five percent gym time.
Natalie Mordovtseva
Another 90 Day Fiancé star whose before and after weight loss photos impress fans is Natalie Mordovtseva. The 90 Day: The Single Life season 2 cast member lost over 30 pounds following her separation from Mike Youngquist. Ukraine native Natalie claimed that she had piled on the extra weight due to stress eating. However, Natalie got back to into shape with the help of diet and exercise. The former actress and journalist Natalie now wants to resume her acting and modeling career in America. Her recent Instagram posts reveal that Natalie is working extra hard on maintaining her weight loss, which cryotherapy treatments helped her to achieve.
Ariela Weinberg
One of the most dramatic transformations in the recent 90 Day Fiancé seasons is Ariela Weinberg's. During 90 Day Fiancé: The Other Way, fans noticed how Ariela started to look different mid-season. Plastic surgery was discussed by fans, but Ariela denied the accusations by saying it was just the magic of Botox and fillers. However, Ariela had also undergone a massive physical transformation after giving birth to baby Aviel with Biniyam Shibre in her earlier season. She lost about 50 pounds after the delivery, and when asked for her secret, she said it was breastfeeding. As per Ariela, weight training also helps a lot, and so does not eating much late at night.
Next: 90 Day Fiancé: How Fans Reacted To Brittany Banks' Weight Loss Update
90 Day Fiancé: Does Mike Berk Have A New Girlfriend After Ximena Split
About The Author