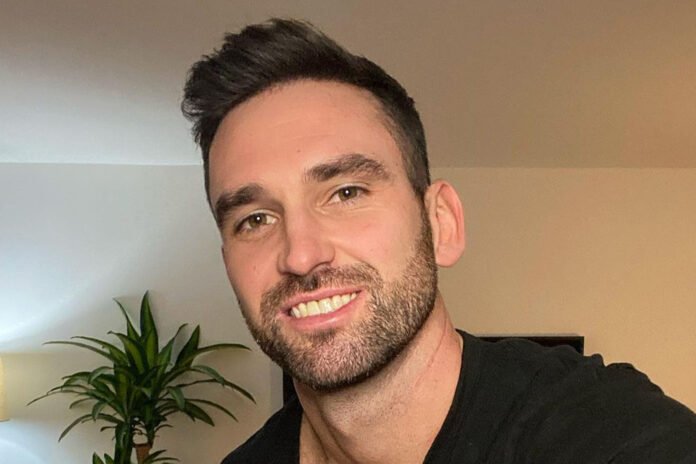 New Summer House season, new Carl Radke. That's how the saying goes, right? Ahead of the February 4 Season 5 premiere, the Hamptons-goer chatted with Us Weekly about  "the other side of Carl" that fans can expect to see.
When asked about his recent "glow-up," Carl replied, "It's very flattering and very sweet to hear. I was a late bloomer. I was never viewed as someone, like, the hot guy or the good-looking dude. I was just the nice, fun guy. So I'm very flattered and honored that people think that, truthfully." 
Of course, it can be rare for a Bravoleb to go through a glow-up without receiving a few questions about cosmetic procedures, and Carl is no exception. 
"People [have asked] me if I had my ears pinned back, people have asked me about my nose… I've had Botox questions," Carl explained. "Literally, all I've done is just take care of myself." 
So what's the secret to Carl's plastic-surgery-free transformation?
"I drink a ton of water. Obviously, not drinking helps your glow-up," said Carl, referring to his decision to drink alcohol in "moderation" after getting sober last spring. "The meditation, just feeling more comfortable with myself, I think that kind of shows on the outside. I think the beard definitely helps a little bit, too." 
Summer House Season 5 premieres on Thursday, February 4 at 9/8c, and will follow Carl, Kyle Cooke, Amanda Batula, Lindsay Hubbard, Carl Radke, Hannah Berner, Paige DeSorbo, Luke Gulbranson, Danielle Olivera, and newcomer Ciara Miller as they spend six consecutive weeks together in the Hamptons. 
Want more Summer House? Catch up on the latest season through the Bravo app.
Bravo's Style & Living is your window to the fabulous lifestyles of Bravolebrities. Be the first to know about all the best fashion and beauty looks, the breathtaking homes Bravo stars live in, everything they're eating and drinking, and so much more. Sign up to become a Bravo Insider and get exclusive extras.