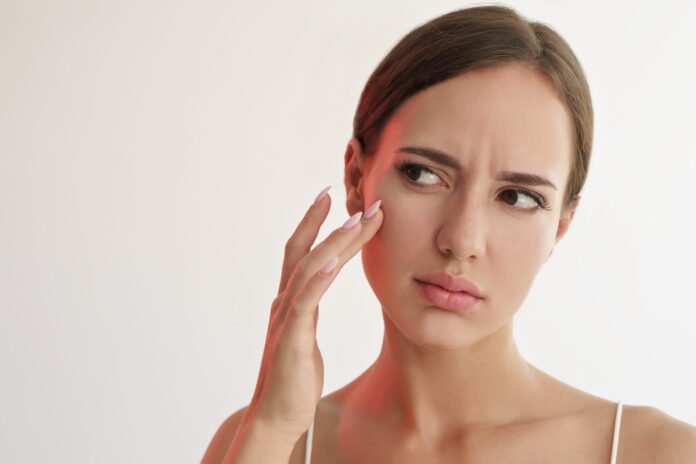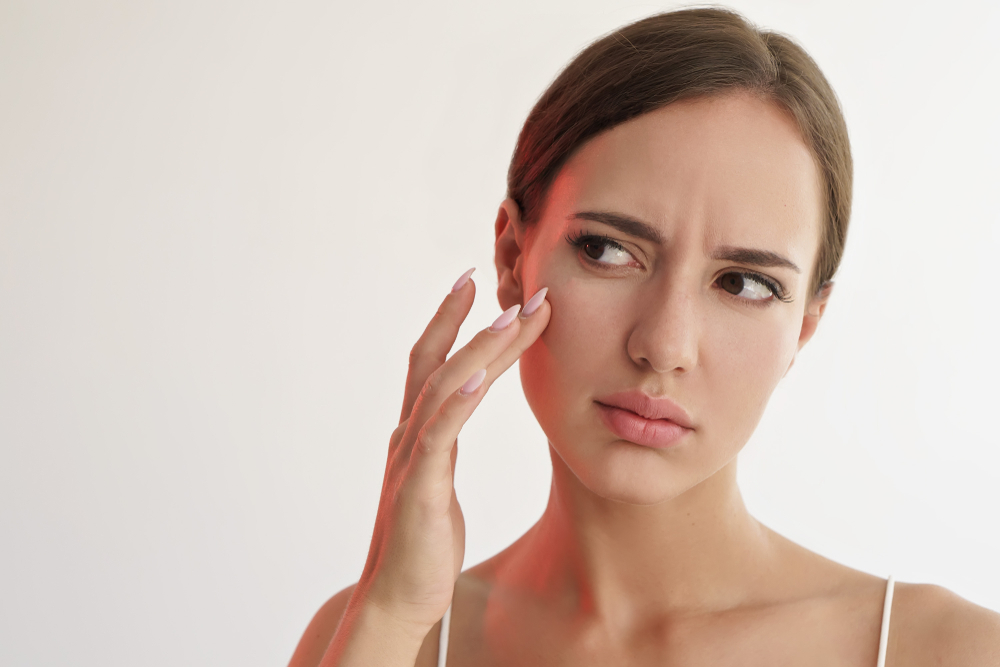 Our skin is our best friend but can be our worst enemy. It covers our entire body protecting us from external stress and toxins, it allows us to interact with the world by sense and touch. It alerts us to pain. It is dynamic. Our skin not only protects us from the external elements; it also reflects to our internal environment. It can express what is going on inside of us.
Medicine and media remind us to protect our skin by applying sunscreen, and, of course, this is vital, but what about protecting our skin from internal stress and illness?
The impact of inner health on your skin
The first thing is to recognize that our skin reflects our inner health. When you are dehydrated, the skin is sallow, wrinkly. When we eat too much salt, it swells. When we lack certain nutrients, the skin barrier can break down and be slow to heal. Almost every known illness including most cancers can have some effect on the skin which results in a host of signs and symptoms that dermatologists are trained to identify. At times, psychological stress can cause us to unwittingly harm our skin by picking at blemishes, scratching, biting or peeling our nails. When we are under stress our bodies release cortisol and other inflammatory factors that can lead to hair loss and thinning, acne, rosacea, psoriasis, eczema and hives. People who have chronic inflammatory skin conditions can have flare-ups when they are under stress.
It"s no wonder that after the year we've all collectively shared, many of us are looking for ways to look and feel better and it starts with our skin. So, priority number one is to start recognizing what the stress in your life is doing to your skin. While we may not be able to fully eradicate our stresses. There are things we can do to help nourish our skin from the inside. The benefits of this will be reflected on reduced stress for the entire body.
How stress can affect your skin
In a paper published in 2013 in Seminars in Cutaneous Medicine and Surgery, Richard Fried, a well-known dermatologist and clinical psychologist reviewed the evidence for nonpharmacological management of psychodermatalogical conditions. Proven interventions – typically used as complements to traditional topical approaches – include hypnosis, support groups, biofeedback, meditation, guided imagery, progressive muscle relaxation, cognitive-behavioral therapy and other forms of psychotherapy. Finding ways to manage whole-body stress will have a positive effect on your skin.
The popular media has coined the term "Zoom boom" to describe the trend of people seeking plastic surgery. Surgical and non-surgical enhancements are wonderful ways to refresh and revitalize one's appearance, but preparation and maintenance of the skin is vital. If you have noticed that stress in your life is affecting your skin condition, maybe consider adjusting your skin care routine (or just starting one!) to improve your skin quality before you plan any other intervention. A consistent skin care routine with vitamin supplementation and stress reduction will help reflect your inner health. Consistent skin care can also potentially improve the effect and longevity of other cosmetic treatments.
Skin care to combat stress
From the inside out, patients often ask about supplements and skin care. While certain vitamin deficiencies can lead to skin rashes, most healthy diets keep our vitamin levels high enough to prevent these. Vitamin C is essential for collagen production, which is the main structural support of the skin. Vitamin A is known to reduce sebum (a skin oil) and reduce blocked pores. Vitamin D has been suggested to be integral for reducing skin inflammation. Vitamin D is found in only a few dietary forms but is produced in the skin. At normal serum levels, it can help prevent skin cancer, reduce acne and rosacea and other inflammatory diseases and may be protective against hair loss. While the mechanisms of these functions are too detailed to review here, it is worth noting that Vitamin D3 supplementation is absolutely vital for bone health and may also be beneficial for protecting the skin.
From the outside in, the Korean practice of seshin involves whole body exfoliation. Mechanical exfoliation helps rid our skin of the dead outermost layer of skin which hangs on for longer than necessary, especially as we age. Regular (weekly) exfoliation clears pores, can help prevent acne, evens skin tone, helps skin products penetrate more effectively, and can improve blood flow and lymphatic drainage. Over-exfoliation can be damaging to the skin by breaking down the natural skin barrier, so don't scrub too much!
For the face, there are various cosmeceuticals that target different aspects of the skin's health. Retinol, which is a derivative of vitamin A, is one of the most effective treatments for acne and wrinkles. Adding low-dose retinol to your daily skin routine increases skin turnover, reduces blemishes and improves skin smoothness. Even though we are starting to wear masks less, many people who experienced Maskne, have acne-prone skin and will benefit from consistent use of retinol.
Moisturization is vital to healthy skin. When skin is overly dry it can crack and become susceptible to local infections, dermatitis and irritation. A topical moisturizer can be as simple as a natural oil like olive oil or lanolin. More elaborate cream-based lotions available over the counter in non-comedogenic formulations are excellent options for the budget-conscious. Apply a topical moisturizer immediately after a shower or bath. Doing this prevents the escape of water, keeping skin hydrated all day long.
It is never too late to begin caring for your skin in healthy ways. Recognizing that stress and illness can affect your skin is important to managing changes in your skin. If you see new lesions that don't resolve in 3-4 weeks like a pimple, get it checked out by a dermatologist or a plastic surgeon who treats skin cancers. By developing healthy skincare habits which include reducing internal stress, you can reflect on the world how you feel on the inside, young or old.
The views expressed in this blog are those of the author and do not necessarily reflect the opinions of the American Society of Plastic Surgeons.