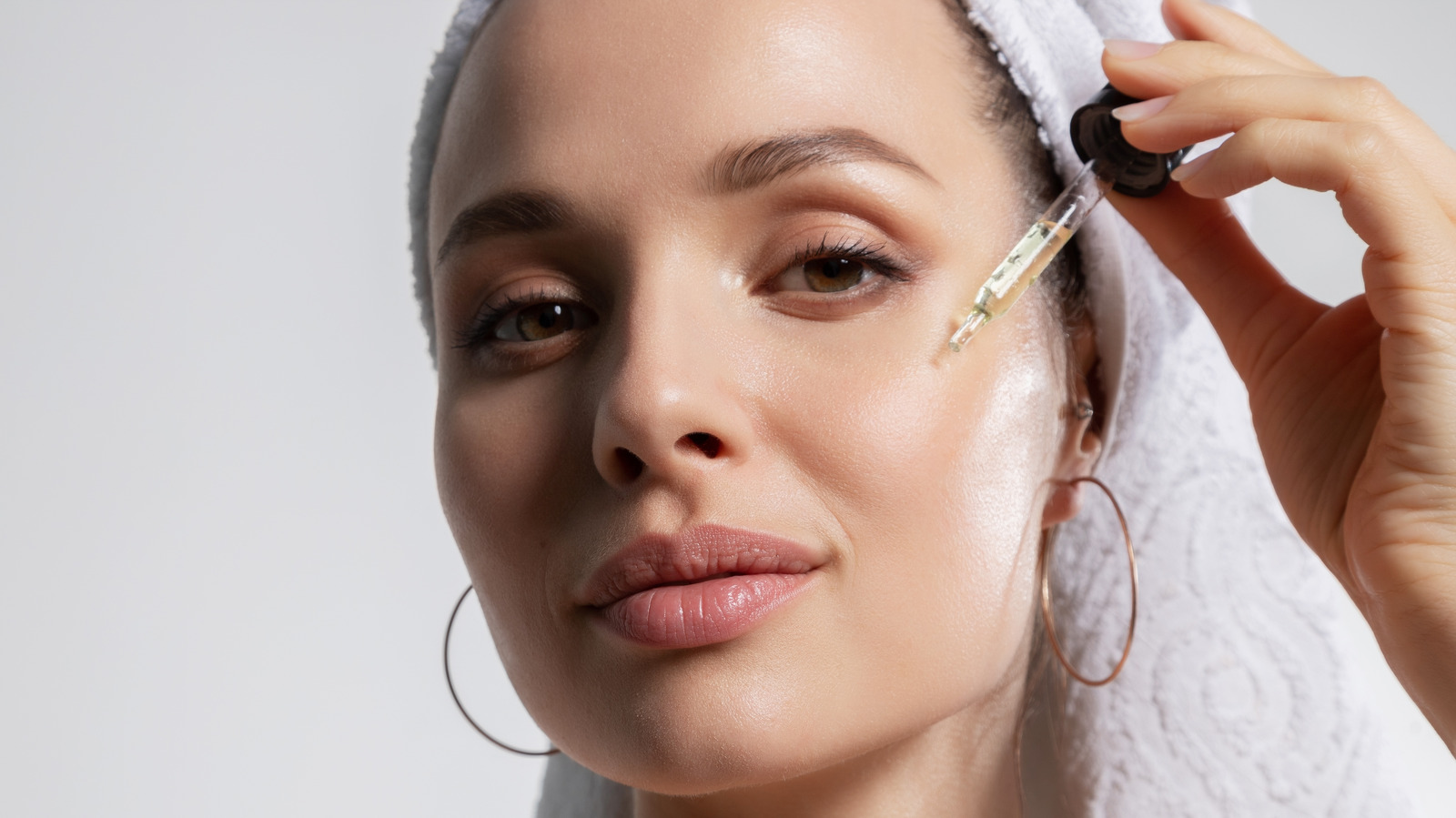 For those with perpetually thirsty skin, retinol may not seem like a great idea since the ingredient can further dry your skin. But with the right pairing of retinol and moisturizer, you should be able to join the retinoid club. According to dermatologist Hadley King, "Milder formulations contain ingredients that moisturize and support the skin barrier, and use less potent forms [of retinol]," which should make it less irritating for your skin (via Real Simple).
The Kiehl's Micro-Dose Anti-Aging Retinol Serum might be a great option — it has a daily-strength dose of retinol that is gentle enough to be used during the day and comes packed with hydrating ingredients. The formula features ceramides and peptides, and both ingredients help strengthen your moisture barrier while firming your skin. A customer on Sephora's website said, "I really liked this serum. I was a little afraid at first because I tend to have dry, sensitive skin. This product have absolutely no irritation and glided on just like butter. If you're looking for a 'starter' retinol, try this one!"
Get the Kiehl's Micro-Dose Anti-Aging Retinol Serum with Ceramides and Peptide at Sephora, starting at $62.