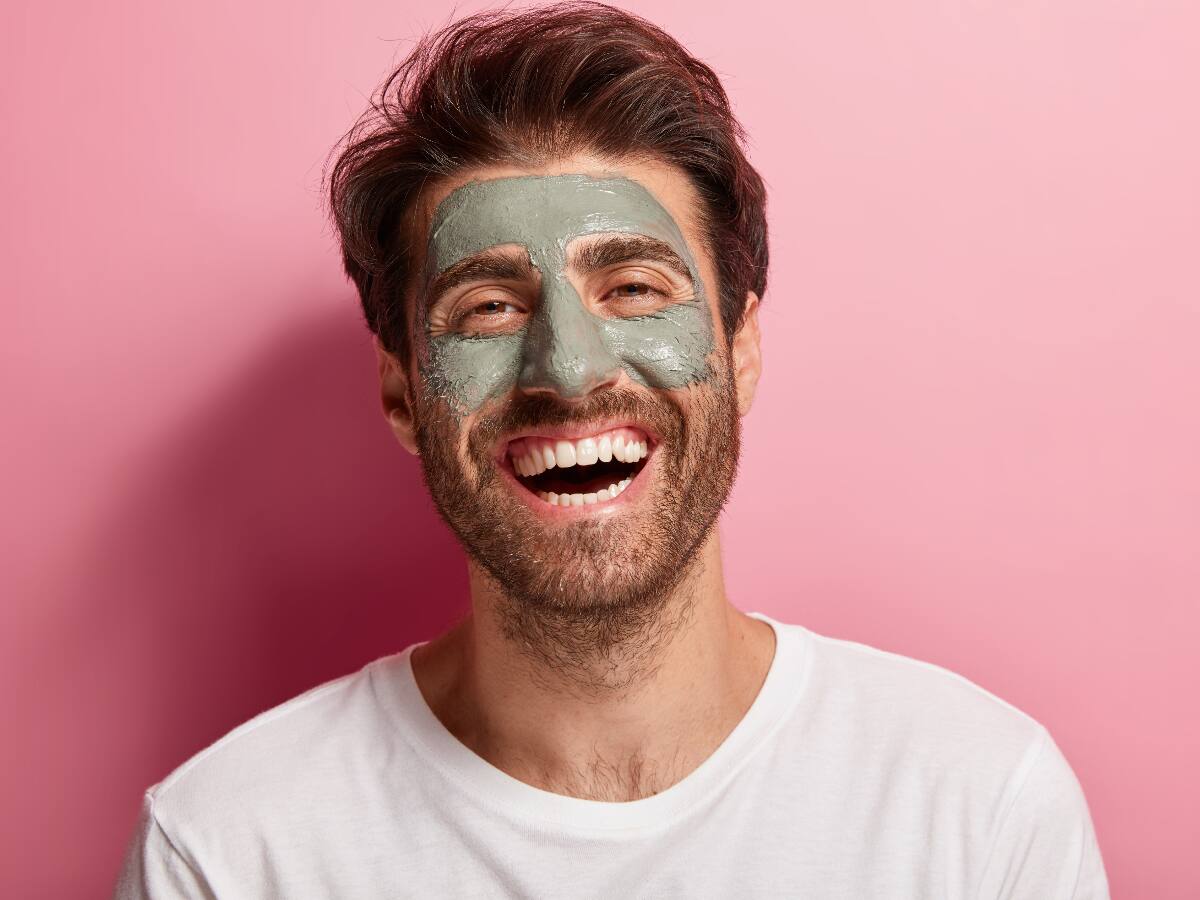 In the past creams, lotions and even beauty treatments were designed with females in mind. It has been a long-standing joke that for men one product works for everything including shampoo and body wash. Luckily times have changed for good and you can find specific men grooming and beauty products on market shelves. This is an indication that finally men are also recognizing the need for skin care and beauty and rightly so!
Beauty experts have started making specific packages that suit skin care issues specific to men and this has become necessary because men have different skin than women but they face the same issues such as acne, dry skin, premature ageing, blemishes along with razor burns, ingrown hairs etc.
Why Skincare Is Important For Men?
Men who care about their health understand the long-term benefit of clean, clear and glowing skin. Here is why beauty treatments for men are different than those for women
Men have oiler skin. this means that the pores get clogged easily and cause blackheads and pimples.
Men have thicker skin which is rougher and sweatier than a woman.
Collagen density in men is higher than in women and although they lose collagen at the same rate, the signs of ageing are different.
When it comes to treatments, men are not looking for soft skin they want to maintain the ruggedness but want to get rid of the dark circles, facial folds, and sagging.
Beauty Treatments For Men
Here are some top beauty treatments for men that should be a part of the regular routine:
Mani-pedi
No matter what your skin type a regular manicure and pedicure routine is a good way to show some love for your hand and feet. A manicure and pedicure should be on the top of the beauty treatment list. Men wear closed shoes more and therefore have a lot of dead skin on their feet and a pedicure releases stress and keeps the ingrowth away.
Clean-ups
Clean-ups include cleansing, exfoliation, steaming removing blackheads etc and using a relaxing face pack. This clean-ups help relax the skin and also take away the stress.
Scalp detox
Men are more bothered by hair loss than women and problems like dandruff and itchy scalp cause further problems. A scalp detox helps remove the dirt and oil clogging the scalp and regenerates the scalp barrier.
Facials and deep tissue massages
Whether you are shaving every day or once a week, the dragging of the razor or the electric hair remover across the skin can cause irritation, razor burns and inflammations. A good facial will help soothe the skin and make the skin supple. A deep tissue massage will relax your shoulders, neck, and back and give much-needed relief to the muscles after a hard week of work and workout routines.
Dermatological Treatments For Men
The list of options for beauty treatments is not limited to salon visits only, dermatological treatment options are also that should be in the beauty kitty for men. These include:
Botox and dermal fillers
These are anti-ageing treatments. Botox works by paralyzing the facial muscles under the skin and fillers work by plumping up the folds and creases. In men, Botox and fillers are used to soften the creases for youthful skin.
Microdermabrasion
This procedure removes the dead skin cells, and reduces acne marks, sun damage, blemishes and early signs of ageing. it stimulates skin regeneration and gives skin a naturally soft and supple look and makes the skin firmer.
Chemical peels
Similar to microdermabrasion, chemical peels reduce the effects of sun damage, and ageing and leave behind skin with improved texture, reduced lines, and lesser age spots.
Teeth whitening
For caffeine lovers stains on teeth are normal but they are very unflattering too. Simple teeth whitening and cleaning treatments can revamp your smile in no time at all.
Laser hair removal treatments
There are many options for removing body hair but if you want a permanent and hassle-free option then laser hair removal treatments are the best. These can work on all areas of the body and are pain-free treatments.
No matter what your skin type, consulting a professional for skin care will not only relax your body and mind but also keep your skin looking healthy and rejuvenated. Discuss skin care with a professional and work with them for the ideal beauty treatment for your skin type. Keep in mind that these treatments will be more effective if you eat a healthy diet, follow a regular skincare routine and protect your skin from harmful elements.
(The article is contributed by Dr Rinky Kapoor, Consultant Dermatologist, Cosmetic Dermatologist & Dermato-Surgeon, The Esthetic Clinics)
Total Wellness is now just a click away.
Follow us on