Aurora Medi Spa is a surgeon-owned luxury medical spa with over 12 years of experience and two locations. We specialize in skin care services, cosmetic injectables, laser treatments, body contouring, and plastic surgery.
Aurora Medi Spa is an award-winning medical spa receiving recognition and accolades at our flagship in East Lansing. We are excited do the same in Birmingham and surrounding areas.
With a combination of surgeons, nurses and medical aestheticians Aurora's skilled staff works together to create individualized treatment options to achieve a client's goals. Whether you are looking to relax, rejuvenate, or restore, Aurora Medi Spa has a treatment for everyone!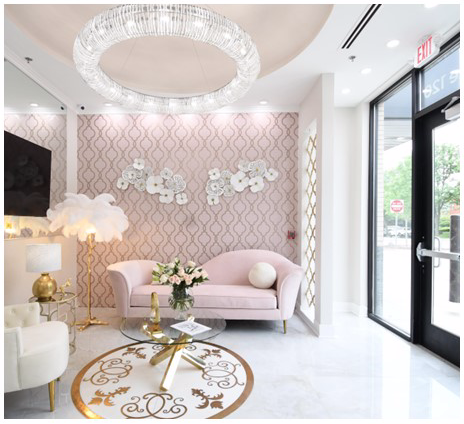 A complementary consultation is available anytime to meet with the specialist to go over your aesthetic needs and goals. We are committed to provide you with the latest technology in skincare services, anti-aging, laser, injectables, body treatments and plastic surgery. Our surgical and non-surgical treatment options are available based on your desire and needs
To learn more about Aurora Medi Spa and services, Check out our website www.AuroraMediSpa.com.
Request your free consultation today, call us at 248-566-5901, or request your appointment online to https://auroramedispa.com/appointments/
We are looking forward to meeting you soon!
---
Some of Services Aurora Medi
Spa provides:
Botox & Fillers
PRP Injections
PRP Hair Restoration
Jaw contouring
Chin fillers
Non-surgical Rhinoplasty- Nose Job without surgery
Non-surgical Face Lift- YLIFT
PDO threads
Neck contouring without surgery
IV Therapy & Booster Injections
Plastic Surgery:
Face/neck lift
Eye-lid Surgery
Tummy Tuck
Breast Augmentation
Smart Lipo
Arm lift
Thigh lift
Tag & mole removal
Advanced Treatments- Face & Body:
HydraFacial MD, OxyGeno – 3-in-1 Supper Facial Dermaplanning
Microneedling
RF Microneedling
Laser Hair Removal
Laser Skin Resurfacing
CO2 Laser
IPL, Photofacial
Age-spot/ broken capillaries/ angioma treatments
Laser Tattoo Removal
Medical Chemical Peel
Acne Treatment plan
Skin Tightening for face, neck and body
Microblading/ Lip Blushing
Cellulite reduction treatment
Body Contouring without surgery
Coolsculpting
---
Give the luxury Gift this Holiday season from the Aurora Medical Spa Downtown Birmingham
Treat yourself or a loved one with the best self-care experience with an Aurora Medi Spa Holiday Gift Card https://auroramedispa.com/store/.