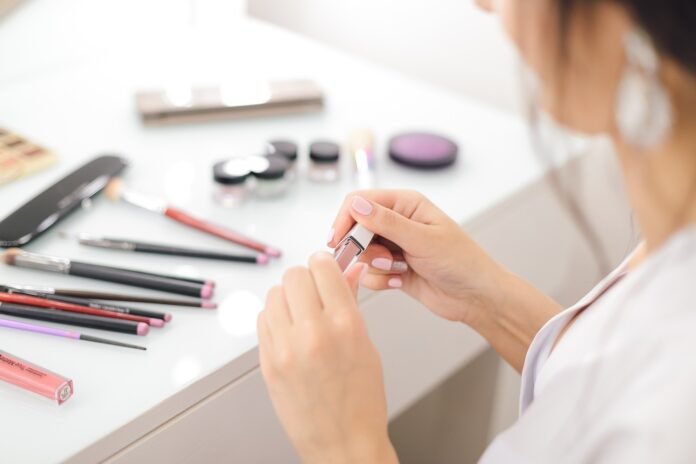 New York, NY, United States, 03/17/2021 / Skinly Aesthetics /
Over the last year, it has grown in popularity. Kybella is a sigh of relief for the countless of us who have to deal with the lockdown. It's no surprise that with the weight everyone's gained this last year, there's a rush to get rid of it as quickly as possible. Coolsculpting, Cooltone, and especially Kybella New York City, L.A., and other big city clinics have claimed to be some of the biggest trends in body toning and contouring.
And while each of them has its own specialty, Kybella stands out as the best way to get rid of a double chin.
You'll find other double chin reduction treatments out there, but not many of them will handle this task with as much efficiency and safety as Kybella. And the experts at Skinly Aesthetics are happy to share their insider information to hopefully give you a better understanding of Kybella and what to expect from it.
What Skinly Aesthetics Wants You to Know About
If you're getting tired of that double chin you've been building up since the start of the lockdown, Kybella is that specialized treatment that will help you do away with it. While it's capable of reducing fat in any other part of the body, Kybella is mostly known as one of the best ways to get rid of the double chin without going through needlessly complex procedures.
And considering how the lockdown hasn't been kind to most of us, with everyone putting on a little extra weight from sitting at home most of the time, cosmetic centers in NYC, as well as all across the country, are delighted to offer an easy way out for those looking to reclaim their profiles and jawlines.
All it takes is a few injections and a bit of patience.
Why Kybella is Getting Popular
In light of the recent lockdown, with everyone spending most of their time at home, it's natural to put on a little weight. For some people, this isn't a problem. A lot of people are naturally confident in their appearance, and a little extra fat isn't going to ruin their pristine self-image. On the other side of the spectrum, some people worry over every tiny bit of new fat they find on their body.
While there is nothing wrong with being in either of these situations, it's easy to see how people can get put off by excess fat. Double chins aren't all that physically bothersome, but they can and will ruin a ton of photos, which in turn have a negative impact on your self-image and confidence.
With that in mind, you can understand why Kybella is becoming so popular. People gravitate towards simple solutions to simple problems, especially when this problem has to do with self-image.
Who Will Kybella Benefit
Anyone who finds their double chin to be a nuisance will find the Kybella treatment very useful. There are natural methods of losing the double chin. Simple exercise, dieting, and a generally healthy lifestyle are among the most reliable ways of chiseling the jawline.
Unfortunately, the natural way usually takes a lot longer and significantly more effort. If you have the time and energy to spare, you can certainly go the natural route. But for the many people out there who can't go to the gym, whether because of a tight schedule or the simple lack of energy, Kybella can definitely benefit you.
New developments in the beauty industry are all about convenience coupled with safety. You have treatments, which are capable of so much, and yet are performed with absolute safety in mind. This makes the modern fat reduction treatments so much more approachable for even the less experienced cosmetic patients.
How the Procedure Works
It's important to understand how Kybella works before you sign up for treatment yourself. You should understand exactly what you're getting yourself into and the kind of procedure that is going to take place.
Modern cosmetic centers will typically give you all the information you'll need on the treatments and what is to be expected, as they want you to go in with full confidence of both the procedure and the practitioner. Fortunately, Kybella is very straightforward in terms of what's going to happen and how it works.
Our stomachs produce a special acid that is responsible for breaking down the fat we consume. It's really potent when it comes to destroying fat, so naturally, it can be used to do the same elsewhere, outside of the stomach. The Kybella injection does just that: it injects a synthetic version of the deoxycholic acid, which burns through the fat under the chin.
Because the acid is a synthesized version of the one that's already found in your body, there's a lower risk of allergic reactions. There will be burning sensations, as you would expect from a treatment that literally burns away fat. But these go away on their own rather quickly.
The entire treatment will last up to two months. While a single session of Kybella will take less than an hour, there is a 2-week interval required in between each session to give the body enough time to regain its strength for the next set of injections. And on average, two to four sessions of Kybella are required to get the best out of your results.
If this sounds a bit too long, then you shouldn't worry too much. You'll be seeing a gradual improvement in your profile, jawline, and chin with every session. As the fat cells burn away, the double chin will slowly disappear. And while the difference may be gradual, it's certainly there. Before you know it, your double chin is entirely gone, leaving behind a perfectly chiseled profile.
Contact Skinly Aesthetics
Skinly Aesthetics
URL: https://skinlyaesthetics.com/
Email: [email protected]
New York, NY 10065
Source: Story.KISSPR.com
Release ID: 17378
KISS PR PRODUCT REVIEWER COMPENSATION DISCLOSURE 
Pursuant to the Federal Trade Commission's guidance of the public in conducting its affairs in conformity with legal requirements comprised in 16 C.F.R. § 255 et seq. on the use of endorsements and testimonials in advertising, this Product Reviewer Compensation Disclosure is provided by KissPR.com LLC and its affiliated entities (hereinafter referred to collectively as "KISS PR"). This disclosure applies to content displayed on all mobile, desktop, and other online versions of KISS PR's websites and to those of KISS PR's distribution partners (hereinafter referred to collectively as "the Websites") and is provided for the purpose of disclosing the nature of the connection between KISS PR and product reviewers, advertisers, sponsors, endorsers, and other third-parties whose advertisements, sponsorships, endorsements, testimonials, opinions, or other product-related or service-related statements or reviews may appear on the Websites (hereinafter referred to as an "Product Reviewer"). 
This Product Reviewer Compensation Disclosure is intended to disclose to you that in consideration of payment of monetary and other compensation from a Product Reviewer, as described below, KISS PR sells various advertising, sponsorships, and marketing campaigns that are featured on one or more of the Websites. 
There is a financial connection related to some of the products or services mentioned, reviewed, or recommended on the Websites between KISS PR and the Product Reviewer that owns, markets, or sells such product or service. If you decide to purchase a product or service featured on one or more of the Websites, KISS PR will not receive compensation related to that purchase from a Product Reviewer but may receive a one-time fee from the Product Reviewer for posting or distributing the product review on or via the Websites.
Further, KISS PR may post or otherwise promote on the Websites content, including editorial content, which may feature third-party products and services (a "Reviewed Product"). This content may contain weblinks to third-party owned or operated web sites where you can purchase Reviewed Product ("Product Link"). If you click on a Product Link and then purchase a Reviewed Product on the linked web site, KISS PR will not receive compensation from the third-party offering the Reviewed Product (the "Vendor"). 
Weblinks on the Websites featuring a Reviewed Product may be added to posts or articles that are not identified on the Websites as comprising or containing paid or sponsored content. In such case, a disclosure statement about the Reviewed Product and the compensation that KISS PR might receive in connection with its purchase by you will be included in such posts or articles. Further, third-party advertisements may be posted on the Websites. Each time you click on such an advertisement, KISS PR may receive compensation from the third-party advertiser, even if you do not purchase any product or service from that third-party.
KISS PR will, subject to the disclaimer of liability set forth below, endeavor to ensure that product or service endorsements appearing in the Websites or in posts or articles distributed via the Websites reflect the honest opinions, findings, beliefs, or experiences of the Product Reviewer as they relate to such product or service. If you have any complaint, concern, or question relating to the content of any such post or article, including alleged infringement of any intellectual property rights, you should address your complaint, concern, or question directly to the Product Reviewer or the Vendor.
NO REPRESENTATIONS OR WARRANTIES; NON-RELIANCE. EXCEPT FOR ANY EXPRESS REPRESENTATIONS AND WARRANTIES CONTAINED IN THIS DISCLOSURE STATEMENT, NEITHER KISS PR NOR ANY OTHER PERSON ON KISS PR'S BEHALF HAS MADE OR MAKES ANY EXPRESS OR IMPLIED REPRESENTATION OR WARRANTY, EITHER ORAL OR WRITTEN, WHETHER ARISING BY LAW, COURSE OF DEALING, COURSE OF PERFORMANCE, USAGE, TRADE, OR OTHERWISE, ALL OF WHICH ARE EXPRESSLY DISCLAIMED, AND YOU ACKNOWLEDGE THAT YOU HAVE NOT RELIED UPON ANY REPRESENTATION OR WARRANTY MADE BY KISS PR OR ANY OTHER PERSON ON KISS PR'S BEHALF, EXCEPT AS SPECIFICALLY PROVIDED IN THIS DISCLOSURE STATEMENT.
DISCLAIMER OF LIABILITY. IN NO EVENT SHALL KISS PR BE LIABLE OR RESPONSIBLE TO YOU OR ANY OTHER PERSON FOR ANY DIRECT, INDIRECT, INCIDENTAL, CONSEQUENTIAL, SPECIAL, OR EXEMPLARY DAMAGES OF ANY KIND, INCLUDING WITHOUT LIMITATION, LOST PROFITS OR LOST OPPORTUNITIES, EVEN IF ADVISED OF THE POSSIBILITY OF SUCH DAMAGES IN ADVANCE AND REGARDLESS OF THE CAUSE OF ACTION UPON WHICH ANY SUCH CLAIM IS BASED, INCLUDING, WITHOUT LIMITATION, ANY CLAIM ARISING OUT OF OR IN CONNECTION WITH ANY OF THE CONTENT, INCLUDING, WITHOUT LIMITATION, AUDIO, PHOTOGRAPHS, AND VIDEOS, OF OR THE ACCURACY OF ANY STATEMENT MADE IN OR OMITTED FROM ANY ADVERTISEMENT, SPONSORSHIP, ENDORSEMENT, TESTIMONIAL, OPINION, OR OTHER PRODUCT-RELATED OR SERVICE-RELATED STATEMENT OR REVIEW APPEARING IN THE WEBSITES OR IN ANY POST OR ARTICLE DISTRIBUTED VIA THE WEBSITES.
© 2021 KissPR.com LLC
Media Contact Website: [KISS PR Brand Story PressWire] – Email: [email protected]