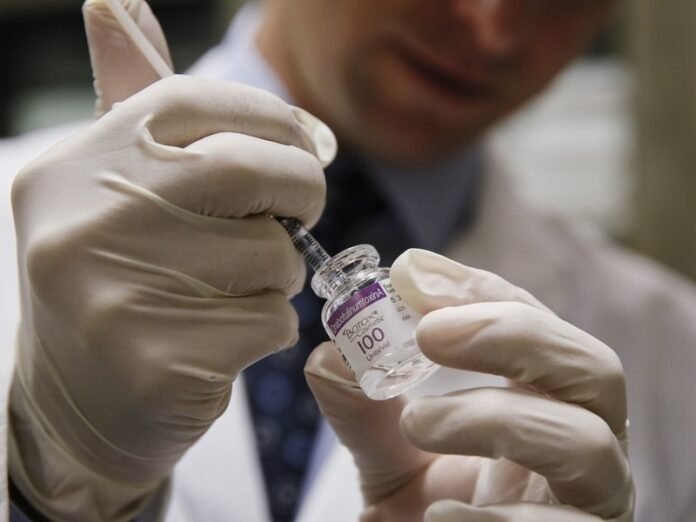 Evolus plunged as much as 23% before closing down 8.9% to $3.67 in New York. The import ban will take affect after the completion of a 60-day presidential review period. Either President Donald Trump or, after Jan. 20, President-elect Joe Biden could veto the ban on public policy grounds, though such actions are rarely taken.
Representatives of Evolus didn't immediately respond to a request for comment. Representatives of AbbVie and Daewoong didn't immediately comment.
AbbVie's Allergan unit and the South Korean drugmaker Medytox Inc. claimed that Jeuveau was developed using a stolen trade secret for a way to turn the deadly botulinum toxin into a wrinkle treatment. Evolus and Daewoong denied any theft or that any trade secret was involved, and argued the dispute didn't belong before the U.S. agency.
The commission issued only a notice of its final decision. The full opinion will be available in a couple of weeks, after lawyers for both sides get a chance to redact confidential information.
The case was filed at the Washington agency in February 2019, days before Evolus received U.S. regulatory approval to sell Jeuveau, which is made in South Korea by Daewoong. It's Evolus's only product, generating $35.2 million in the nine months ended Sept. 30. Evolus has said an import ban could be "catastrophic" to the company's future.
Hedging its bets on the outcome of the ITC decision, Daewoong and Evolus have been lobbying the Trump administration on the case.
While Jeuveau is cutting into Botox's market share, the trade secrets at issue don't involve the popular shot that's been on the market since 1989. Instead, Allergan and Medytox claim a former employee handed over results of its research into a new process to make a new beauty treatment from the deadly toxin.
Medytox's first botulinum toxin treatment began selling in Korea in 2006 and then it developed another, Innotox, in 2014. Medytox plans to sell a derivative of Innotox, known as MT10109L, in the U.S. with Allergan, but still hasn't received U.S. Food and Drug Administration approval.
Medytox argued that Daewoong copied the strain and development process used in the newer treatments. Agency staff, who act as a third party in these cases on behalf of the public, sided with Medytox and Allergan.
Daewoong, in an August filing, claimed Allergan paid Medytox $300 million in an "anticompetitive" agreement to forgo entering the U.S. market with its earlier treatment, to protect Botox.
An import ban "would grant Allergan this competitive windfall despite the undisputed fact that no intellectual property having to do with Botox was ever misappropriated," Daewoong said.
A key issue for the commission was whether it has the authority to act in the case. Evolus and Daewoong argued that it's a dispute over Korean trade secrets allegedly stolen in Korea that's being reviewed by Korean courts, so an American trade agency shouldn't be stepping in.
Allergan and Medytox said the stolen secrets were used to create "a product that is specifically targeted at disrupting and gaining a substantial share" of the U.S. market, which puts the case in the ITC's jurisdiction.
More than four dozen dermatologists wrote in support of Evolus, saying patients prefer Jeuveau because of its performance, duration, and lower price over the "800-pound gorilla" of Botox.
The case is In the Matter of Certain Botulinum Toxin Products, Complaint No. 337-1145, U.S. International Trade Commission (Washington).
High-quality journalism isn't free. Please consider subscribing to Crain's.