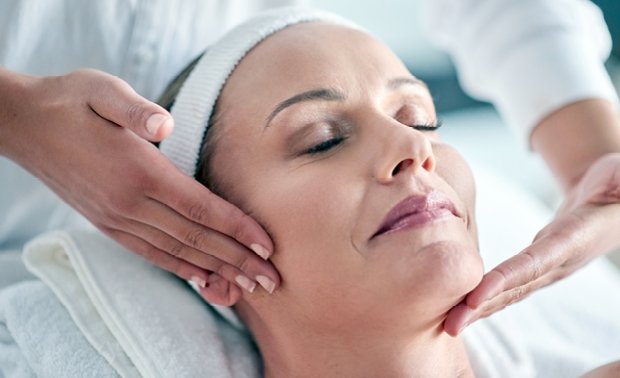 The pandemic has been hard, both physically and mentally. Which is why we weren't surprised to learn about a recent increase in people seeking plastic surgery. Quarantine life has given us an unusual gift: time to recover from procedures in the privacy of our own homes, out of the public view. Wearing a mask also provides a rare opportunity for patients to hide temporary swelling or bruising from injections or fillers.
Shopping for a plastic surgeon is now as much about safety as it is experience. The days of the Groupon deal may be over, as people, particularly those who may be at higher risk, are looking for safety precautions that are backed by a large medical system and doctors who are able to choose the products and procedures that are safest for their patients — not just the brands their practice offers.
Board-certified plastic surgeon Ivona Percec, MD, PhD, of Penn Plastic Surgery, has seen an uptick in patients since the initial lockdowns this Spring. She and her colleagues are now performing a high number of non-surgical facial cosmetic procedures, such as fillers and neurotoxins, as well as more substantial procedures like facelifts, eyelid lifts, rhinoplasties and body procedures.
"We're seeing people come to Penn Medicine," Dr. Percec tells us, "because they trust us." But, she adds, there are other factors at play:
An Increased Indulgence Budget
The lockdown resulted in a lot of us cutting back on our discretionary spending. And even as certain luxuries become available again, such as dining out, in-store shopping, and travel, these activities are still restricted and may not yet be worth the risk to some people. Cosmetic surgery, however, is a safe and socially-distanced splurge.
A Self-Care Surge
Self-care is essential right now. But for those of us whose routines included going to the gym or a packed yoga class, relief is most likely still out of reach.
"Patients really feel like they need to get out and take better care of themselves, " Dr. Percec says. "They've been cooped up, and this is one of the few ways they feel like they can make themselves look and feel better."
For her patients, visiting the office for treatment can feel like a small but essential piece of normalcy during abnormal times.
A Private Recovery
After receiving their treatments or surgical procedures, many of Dr. Percec's patients are able to recover in the safety and privacy of their homes. It's a silver lining for those who have been cooped up.
While relaxing at home, Dr. Percec explains, many of her patients are able to camouflage the common bruising and swelling that may occur a couple of days after facial cosmetic treatments. Plus, recovering patients have the ability to use telemedicine for their post-op appointments.
Staying Safe
Safety has always been a top priority at Penn Plastic Surgery, but the practice has really boomed since selective patients have begun to seek out surgeons that follow the strict protocols of a world-renowned medical system. Their boutique Bryn Mawr location has been especially busy, as many patients choose to have their cosmetic surgeries at suburban locations to reduce their risk of exposure.
"Our patients are very savvy," says Dr. Percec. "They do their research and they come in well-prepared." In particular, high-risk patients seeking cosmetic services know that they will be able to be seen at a variety of Penn locations, each with unique abilities to care for people with different health profiles.
This flexibility also extends to product choice. Part of the draw of Penn Medicine is that the practice offers every injectable product on the market, while some practices only offer a few. But Dr. Percec, who is employed by these companies to train surgeons in their use, firmly believes in choosing the product that is best suited for each patient.
Is Dr. Percec worried about a post-pandemic slump? Not at all, she says. "Once they come to me, they stick with me. And if they go to somebody else, they always come back."
Penn Plastic Surgery Bryn Mawr
23 Morris Avenue, Suite 219, Bryn Mawr, PA 19010
Perelman Center for Advanced Medicine
3400 Civic Center Boulevard, Philadelphia PA 19104
---
Photography by: Penn Medicine