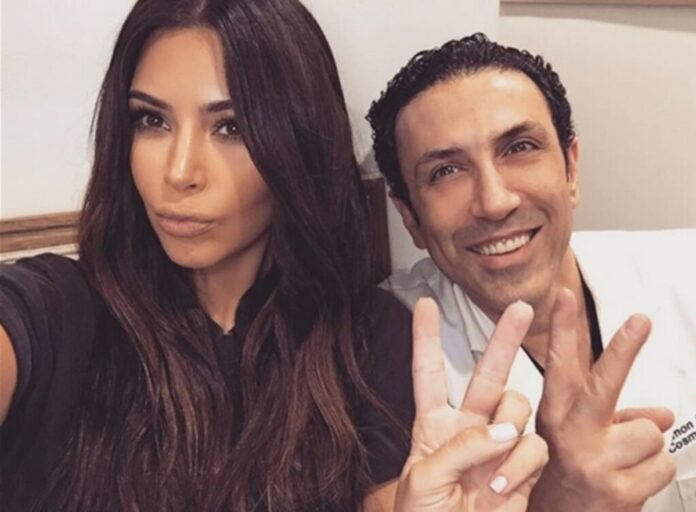 If you've always wanted a perfect pout, chiseled cheeks, and an overall flawless face, your dreams are more attainable than you think.
When we think about facial contouring, we think about invasive cosmetic surgeries that take a lot of commitment and recovery time. However, a revolutionary new procedure by Dr. Simon Ourian is making it easier than ever to upgrade your features and get a naturally beautiful, youthful face. 
Keep reading to learn about non-surgical facial contouring and the man behind this amazing new beauty treatment. 
What Is Neustem Dermal Filler?
Neustem dermal filler is a relatively new injectable filler, designed to contour areas of the face to give you the results of a non-invasive facelift. It is pioneered by and exclusive to Dr. Simon Ourian's office in Epione Beverly Hills.
What's the secret to Dr. Simon Ourian's non-surgical facial contouring technique? Neustem dermal fillers! Get the need-to-know facts here.
The filler is used in the facial contouring procedure and it can focus on areas of the face that you wish to enhance. This is a great alternative for those who do not want to have lengthy and painful surgeries.
The process is pain-free, there is very little downtime, and the results are noticeable shortly after the procedure. Best of all, you can use Neustem dermal filler in specific areas of the face to get the look that you want. 
What Are the Benefits of Neustem Dermal Fillers?
Neustem dermal filler for non-surgical facial contouring comes with a plethora of benefits. Not only can you personalize your treatment, but you can also adjust the results to suit your beauty needs.
Enjoy a Non-Surgical Nose Job
One of the benefits of non-surgical facial contouring is that you can achieve the results of procedures such as a nose job, without the painful recovery time. You can target specific areas to create the shape and size that you desire.
A major advantage of using dermal filler to shape your nose is that there is very little downtime.
Get Rid of Dark Circles 
Walking around with dark circles even when you've had a good night's rest can be frustrating. They can be caused by allergies, thinning skin, smoking, and dehydration, just to name a few.
With Dr. Ourian's quick and easy treatment, you can fill in those fine lines while stimulating collagen production under the eyes. This gives you a fresh, youthful, and rested-looking face.
Improve Your Facial Contouring
With non-surgical contouring, you can target the jawline, chin, and neck to create flawless features on every angle of your face. Dr. Ourian uses Neustem dermal fillers to tighten up sagging skin and give you the angles that are suited to your face.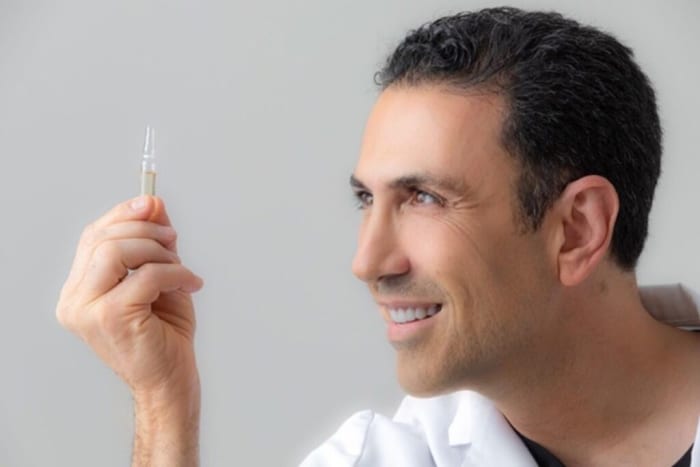 Who Is Dr. Simon Ourian?
Dr. Simon Ourian is one of the most well-known doctors in the cosmetic surgery industry. His office, Epione Beverly Hills, has seen the likes of the biggest celebrity names.
All of the Kardashian sisters are huge fans of Dr. Ourian and they are not shy to showcase their amazing results. Some of his other clients include Lady Gaga, Nicole Scherzinger, and Olivia Culpo.
This celebrity doctor is a master at his craft and he will create a treatment plan to give you the results that you desire. His non-surgical facial contouring procedures include chin augmentation, lip augmentation, and nose jobs.
Enhance Your Features With Facial Contouring by Dr. Simon Ourian 
Getting a facial beauty treatment does not mean you need to get through a painful procedure and lengthy recovery time. Dr. Simon Ourian's non-surgical facial contouring is the perfect beauty treatment if you want all of the perks of cosmetic surgery without any of the hassles.
Be sure to check out a full list of procedures by Dr. Ourian and his trusted team!