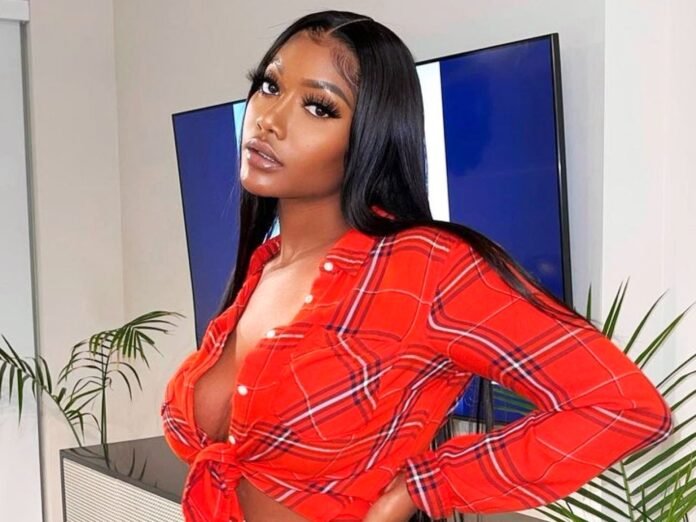 90 Day Fiance
star Brittany Banks is opening up to viewers like never before about her long journey with plastic surgery after just undergoing multiple procedures on her breasts.
Brittany, who starred on Season 2 of TLC's 90 Day Fiance: The Other Way with Yazan Abo Horira and currently appears on 90 Day: The Single Life on discovery+, took to Instagram on Sunday and shared a photo of her chest wrapped in bandages on "Day 4 of recovery."
RELATED LINK: '90 DAY FIANCE' COUPLES NOW: WHO IS STILL TOGETHER? WHO HAS SPLIT? WHERE ARE THEY NOW? (PHOTOS)
Brittany, 27, revealed in the long caption to her post that she underwent plastic surgery last week and had a breast lift, implant exchange, scar revision, and a "pretty new and exciting procedure."
"Hey guys! I get asked all the time about what procedures I've done so I shared a few days ago I was having surgery with @basuplasticsurgery," Brittany began.

After listing the breast procedures mentioned above, Brittany revealed the plastic surgeon also "used #Galaflex mesh to give me an #InternalMeshBra that supports the implant so it prevents bottoming out & stays in place for long to come."
"This is a pretty new and exciting procedure so I wanted to share it with you all," she added.
Brittany then recalled going through years of struggles and insecurities with her body — going all the way back to the sixth grade when she apparently had natural F cups.
"[My chest size] was disheartening. I was too young to have huge breast like that. I experienced back pains, I couldn't do activities my peers did, and omg not being able to be a child bc I had the breast of a grown woman was so traumatizing," Brittany shared.
"As soon as I turned of age I had to get an emergency reduction because of the unbearable back pain. My back was actually experiencing a lot of trauma from the weight of my breast."
RELATED LINK: '90 DAY FIANCE: BEFORE THE 90 DAYS' COUPLES NOW: WHO IS STILL TOGETHER? WHO HAS SPLIT? WHERE ARE THEY NOW? (PHOTOS)
Brittany, however, said she left the surgery "botched!"
"The doctor was renowned online but completely botched my reduction and left me with some unusual scars & small breast. I was very self conscious. My frame was not considered and too much breast tissue was removed," Brittany wrote in her post.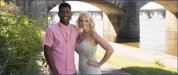 RELATED LINK: '90 DAY FIANCE' COUPLES NOW
Five years ago, Brittany therefore decided to get breast implants and attempt to remove the scars from her first procedure in order to make her feel "more like myself."
"I paid about $10,000 and the doctor did not remove the scars as promised but gave me a nice projection. I was very happy about the projection and he offered Cryotherapy & kenelog injections for my scars," Brittany explained.
"That worked for a while and my scars did get a lot better but over the years I noticed my implants bottoming out. That came from having too much breast tissue removed during my reduction."
Brittany revealed she "almost gave up" on her breasts at that point in her life following "years of research."
"But I finally came across the internal mesh bra technique and procedure which led me to Dr Basu at @basuplasticsurgery. First of all, he is so thorough and honest. I'm very comfortable during recovery and can't wait to see my 1 week progress on Tuesday," Brittany wrote.
"It may not be for you but I'm doing an entire vlog about this process. Follow @brittanyinplastic to get my plastic surgery and cosmetic surgery updates, stories, reviews, warnings, & more! #90dayfiance #90daysingles #internalmeshbra."
RELATED LINK: '90 DAY FIANCE: HAPPILY EVER AFTER?' COUPLES NOW: WHO IS STILL TOGETHER? WHO HAS SPLIT? WHERE ARE THEY NOW? (PHOTOS)
Brittany has clearly gone through a transformation to feel like the best and most confident version of herself.
Brittany is currently single but looking for love on 90 Day: The Single Life, which just premiered February 21 on discovery+.
Brittany confirmed her breakup from Yazan during a January episode of 90 Day: Bares All on discovery+ and accused him of cheating on her multiple times and stealing money from her.
Brittany claimed she's the one who ended her relationship with Yazan and that she never followed through with the K-1 visa process after returning to the United States from her trip to Jordan.
"I told you about my whole life before you met me. You knew [about] my [risque social-media] pictures. You knew about all of that. You're trying to use that as an excuse after the fact you got caught cheating several times. But that doesn't fly with me, you little toxic manipulator," Brittany lashed out on 90 Day: Bares All.
Yazan, in turn, denied ever cheating on Brittany. He insisted Brittany had taken advantage of him and was dating older men — and allegedly sleeping with them — for money.
"You are a liar! They have a job, you don't even have a job! They know how to act; they have respect," Brittany yelled at her ex. "They tell the truth and you are a liar! You're not a good person!"
RELATED LINK: '90 DAY FIANCE' COUPLES NOW: WHO IS STILL TOGETHER? WHO HAS SPLIT? WHERE ARE THEY NOW? (PHOTOS)
Want more 90 Day Fiance spoilers or couples updates? Click here to visit our 90 Day Fiance homepage!
About The Author:
Elizabeth Kwiatkowski
Elizabeth Kwiatkowski is Associate Editor of Reality TV World and has been covering the reality TV genre for more than a decade.