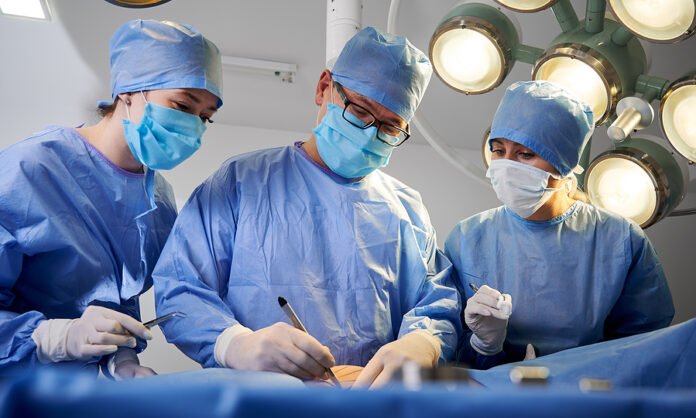 If you are considering plastic surgery, you need to make sure that you are well-informed about which surgeon can deliver you the optimal results depending on what you are looking for. The San Francisco Bay Area is home to many experienced plastic surgeons who specialize in different areas of cosmetic surgery.
Considering various qualifications and areas of expertise is essential for ensuring that your surgery experience is comfortable, fault-free and overall satisfactory. This list includes our top 5 recommendations with a bit of information on what you can expect from them if you choose to engage their services.
Top Rated Plastic Surgeons in the Bay Area:
#1 Dr. Miguel Delgado
For the highest quality plastic surgery in the San Francisco Bay Area, Dr. Miguel Delgado is your man. Known for going above and beyond for his patients and ensuring they achieve the upmost satisfaction from their procedure, Dr. Delgado is one of the most sought after surgeons in the Area. Holding the two credentials most coveted by plastic surgeons practicing in the United States, his extensive experience and prowess makes for seamless procedures that achieve outstanding results. Dr. Delgado has received certification by the American Board of Plastic Surgery and is a member of the American Society of Plastic Surgery. Backed by training at some of the US' most prestigious institutions including the University of California San Francisco, John Hopkins University Baltimore and Stony Brook University Medical Center, patients who visit Dr. Delgado can be confident that he will provide them with exceptional care. The Marin Cosmetic Surgery Center was opened in 2001 by Dr. Delgado to deliver accessible services to people in the Bay Area. Since its opening, it has served thousands of satisfied clients and continue to be one of the most highly-regarded plastic surgery centers in California attracting visitors worldwide.
#2 Dr. Kimberly Henry
Dr. Kimberly Henry offers some of the best plastic surgery services in the San Francisco Bay Area. She is highly trained and an active member of the medical and plastic surgery communities in San Francisco and California. Belonging to the American Medical Association, the American Board of Plastic Surgery and the California Plastic Surgery Society, Dr. Henry is well-known for her plastic surgery skills. With a team of dedicated staff who are passionate about providing a caring and professional experience for their clients, Dr. Henry's facilities attract patients from far and wide. The practice now has 4 elegant locations across Northern California to ensure that each and every patient is catered to. Dr. Henry has released two best-selling guides to cosmetic surgery and is known for her artistry and honesty when dealing with her clients. For up-to-date and luxurious service, Dr. Henry is one of the best in the Area.
#3 Dr. David Sieber
With a focus on reconstructive and cosmetic surgery of the face, breast and body, Dr. David Sieber delivers high-quality plastic surgery services in the Bay Area. On top of the necessary qualifications to practice as a plastic surgeon in the United States, Dr. Sieber has also completed further training in the latest non-surgical procedures. These procedures include dermal fillers, laser skin rejuvenation and botulinum toxins. He also completed a one-year aesthetic surgery fellowship at the University of Texas Southwestern program in Dallas. This is one of the top universities and gave him the opportunity to be mentored by some of the most highly regarded and world-renowned plastic surgeons. This training developed Dr. Sieber into the dedicated and caring surgeon that he is today. With a focus on utilizing new technology to deliver his patients the best service possible, Dr. Sieber is well-known in the Bay Area for his exemplary techniques.
#4 Dr. Leonard Gray
Dr. Leonard Gray of Bay Area Plastic Surgery is a double board-certified plastic surgeon offering some of the Bay Area's most sought after procedures. Both surgical and non-surgical procedures are available at his practice and he specializes in breast augmentation, breast lifts, liposuction and tummy tucks. With a long history of over 20 years in the Bay Area Dr. Gray has continued to change the lives of every patient that walks through his doors. He focuses on educating his patients so that they are free to independently make their own informed decisions about what they want from their cosmetic surgery. Backed by training from some of the most highly-regarded institutions in the United States, Dr. Gray ensures his patients have a comfortable, safe and satisfying experience with him at his clinic.
#5 Dr. Shahin Javaheri
Offering both plastic and reconstructive surgery, Dr. Shahin Javaheri is an expert in providing the most up-to-date aesthetic and beautification techniques possible. His spacious center aims to deliver an experience that is the height of luxury for the clients and that will help them to feel at ease when they come in for their surgery or for consultation. Dr. Javaheri and his team also work with an accredited surgery center in Pacific Heights to ensure that patients are cared for. Known for his respectful and informative approach when dealing with clients, Dr. Javaheri's main goal is ensuring that clients are 100% satisfied with the outcome of their procedure. Understanding the level of trust that patients put in their surgeons, Dr. Javaheri makes sure to take his time when determining each individual's goals and developing a plan of action to achieve them. With your best interests truly at heart, Dr. Javaheri delivers excellent cosmetic and reconstructive services to the Bay Area.
Cameron Dickerson is a seasoned journalist with nearly 10 years experience. While studying journalism at the University of Missouri,  Cameron found a passion for finding engaging stories. As a contributor to Kev's Best, Cameron mostly covers state and national developments.