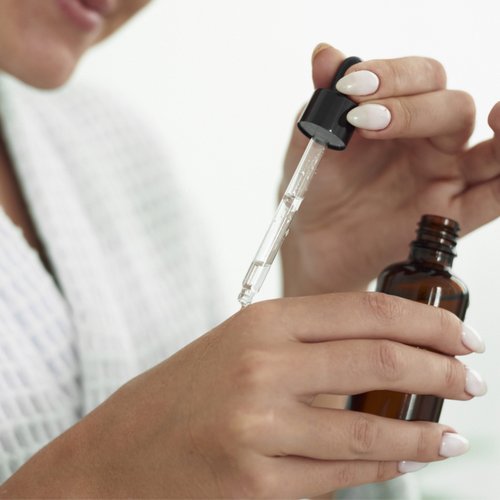 Serums can play a number of different roles in your skincare routine and combat an array of issues from dryness to fine lines and wrinkles. As you grow older, your skin will develop different needs to be met by your beauty habits. Depending on your concern, whether it be sagging skin, under eye bags, or crows feet, the right serum can help to treat the problem at the root, slowing the aging process on your skin. If you aren't quite ready to lean into Botox but want to give your face a natural lift, these are the four best dermatologist recommended serums to do the trick.
Get a custom skincare routine for 35% off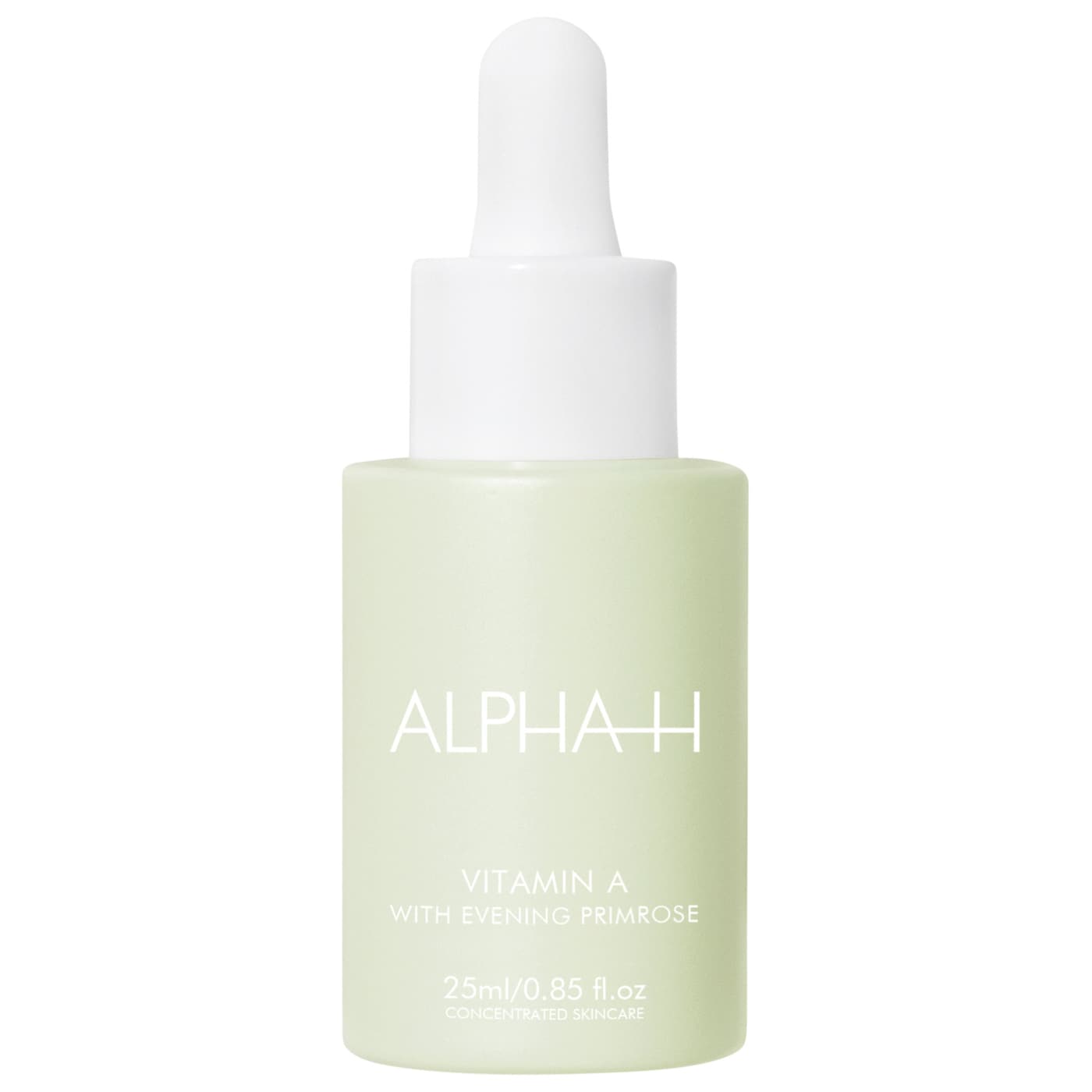 Retinoids
Retinoids are one of the most powerful skincare ingredients for fighting against signs of aging, making them a worthy rival to Botox. Working to boost your collagen production and improve the elasticity of your skin, a good retinol will preserve your complexion against time. NYC Dermatologist Dr. Hadley King explains, "Retinoids work by binding to retinoic acid receptors, which then can act as transcription factors and affect gene expression. This makes them very powerful and able to produce significant changes in the skin. They increase the turnover of skin cells, reduce the tendency of cells and keratin debris to clump together and clog up pores, increase collagen production and decrease discoloration."
If you suffer from dry skin, NYC Dermatologist Dr. Joshua Zeichner recommends the Alpha H Vitamin A Serum with 0.5% Retinol as it will hydrate the surface while working to build up the barrier and fight off wrinkles. If your complexion is uneven, the Pond's Rejuveness Skin Tightening Serum will help to smooth the coloration while simultaneously warding off fine lines.
Alpha H Vitamin A Serum with 0.5% Retinol ($55)
Anti-Aging Peptides
A good anti-aging peptide will help to support collagen production in the skin, allowing for a firmer complexion that can fight against the formation of wrinkles. A peptide serum will bolster the skin's barrier, soothe inflammation and smooth fine lines. 
For this, King recommends Revision Skincare's Revox 7. "One of the only clinically-proven topical products that help smooth the appearance of expression lines, this serum contains seven different anti-aging peptides.  Their studies show that it softens the appearance of seven types of expression lines: forehead lines, glabella frown lines, crow's feet, bunny nose lines, nasolabial laugh lines, lip lines, marionette lines," she says.
Revision Revox 7 0.5 fl oz ($93.82, down from $130)
Growth Factors
Growth factors help to repair damage to the skin's barrier and therefore are a great addition to any anti-aging lineup to remedy the natural wear and tear your skin has experienced over the years. "Growth factors increase collagen and elastin, thicken skin and improve tone and texture," explains King. For this, she recommends the NeoCutis BioSerum to enhance the strength of the skin and protect against aging by building up the surface.
Neocutis Bio Serum Firm ($275)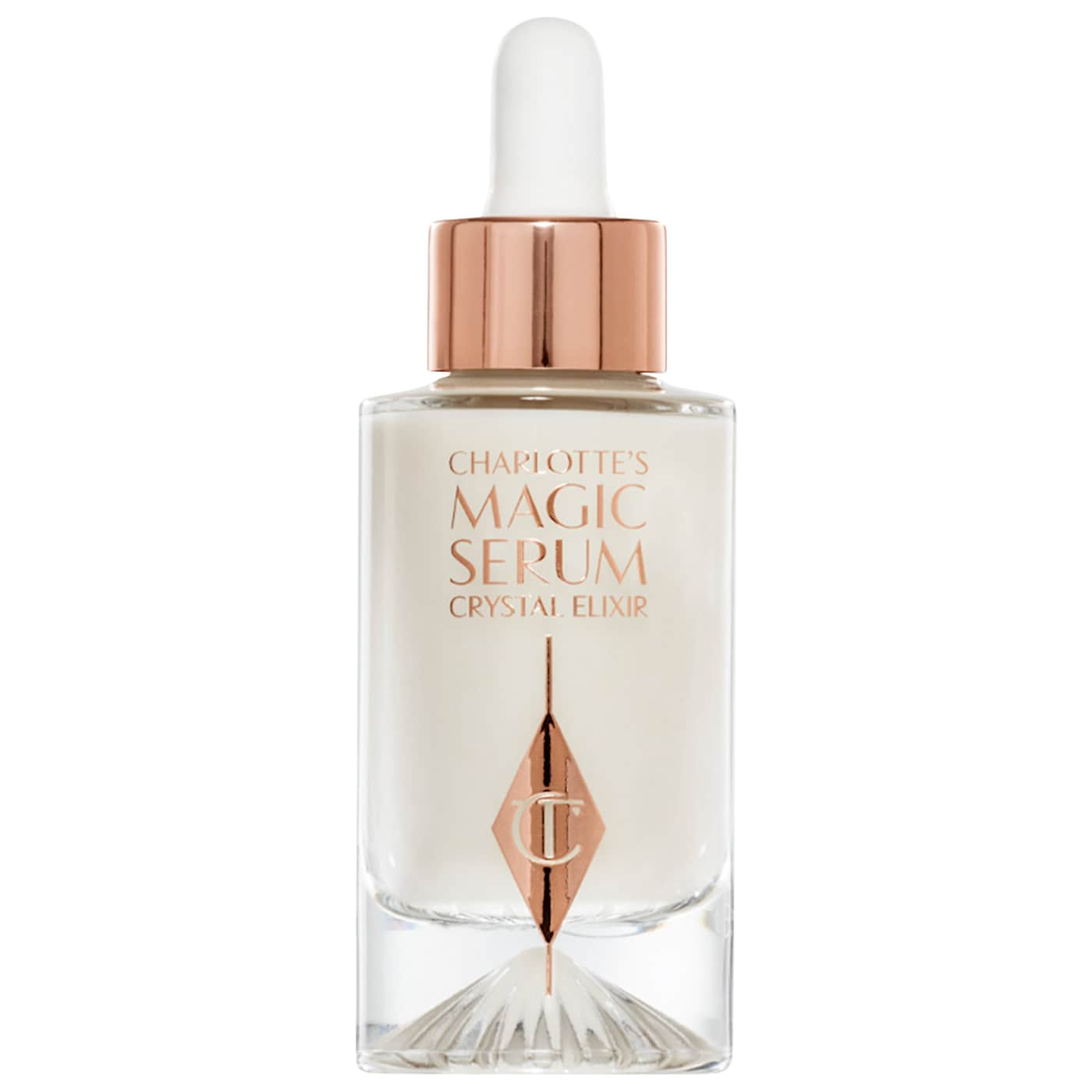 Humectants
In order to hydrate and protect the skin, a humectant is ideal for drawing out a glowing complexion and emphasizing your youth. According to Danusia Wnek for Good Housekeeping, "Humectants are water-loving ingredients that draw moisture into the stratum corneum, the top layer of skin, whether through the environment or through the deeper layer of skin (the dermis)."
For your daily routine, Dr. King recommends Charlotte Tilbury's Magic Serum Crystal Elixir for a boost of luminosity and hydration. "It contains glycerin, lactic acid, hyaluronic acid and polyglutamic acid– all humectants that help create an immediate plumping effect that makes the skin look younger and smoother.  Hyaluronic acid gets absorbed deeper than polyglutamic acid because polyglutamic acid has a larger molecule size– so the result is hydration at different levels," she explains.
Charlotte Tilbury's Magic Serum Crystal Elixir ($80)
SheFinds receives commissions for purchases made through the links in this post.